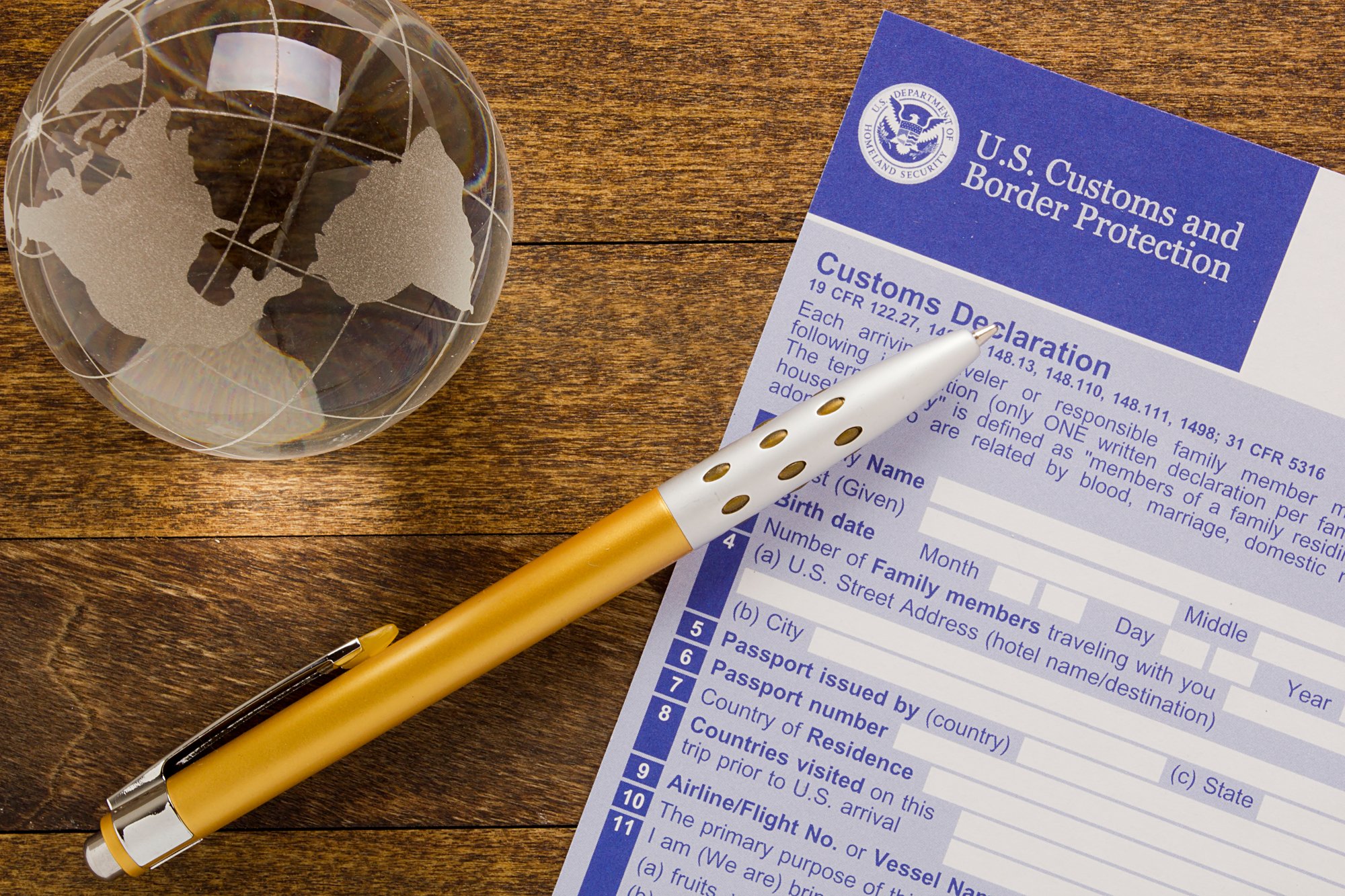 Why is the U.S. Revoking So Many Nexus Cards for Canadians?
by Joel LaForest, Research Analyst with Pardon Applications of Canada
In 2000, the Trusted Traveler program, also known as the expedited border control program, was launched as a joint pilot project between the Canada Border Services Agency and U.S. Customs.
Participation in the program enabled pre-approved, low-risk travelers to use a Nexus card to obtain expedited admittance into either the U.S. or Canada by using pre-designated lanes at land border crossings or self-serve kiosks at international airports. Today, there are an estimated 1.7 million Nexus in both Canada and the United States. It seems to be a successful program.
So why is the U.S. revoking so many Nexus cards, a disproportionate number of which are held by Canadians?
Troubles with the Law
According to CBC, 77% of NEXUS cardholders are Canadian, while only 21% are American.
In the past five years, officials on both sides of the border have revoked a total of 15,807 NEXUS cards. Roughly 70% of those cards revoked were held by Canadians and were revoked by American Customs and Border Patrol officials.
Any person who violates American or Canadian customs laws or regulations may have their NEXUS card immediately revoked by border agencies. It is possible that a zero-tolerance policy is being more tightly enforced.
Why U.S. Officials Might Revoke a NEXUS Card
Border agencies may revoke, cancel, or suspend a NEXUS membership if the person:
(a) no longer meets the requirements for the issuance of the authorization;
(b) has contravened the Act, the Customs Tariff, the Export and Import Permits Act or the Special Import Measures Act, or any regulations made under any of those Acts; or
(c) has provided information that was not true, accurate or complete for the purposes of obtaining an authorization."
Therefore, if an individual is suspected or accused of any infraction at the border, no matter how minor or severe it may be, border officials may have the right to revoke their NEXUS card on the spot.
Although the wording of the law is somewhat vague, actions, such as carrying too much cash, attempting to bring in banned fruits, vegetables, or substances, or being found to have a criminal record at the border, may result in expulsion from the Trusted Traveler program.
What to Do If Your Nexus Card Is Revoked
According to CBC, individuals who have had their cards revoked can appeal to the American Customs and Border Patrol's ombudsman. However, there are no known processes or agencies for Canadians to appeal to U.S. officials, and even contacting the ombudsman can be challenging. Reports indicate that less than half of appeals submitted are successful.
Therefore, all individuals crossing between countries, including those travelling with a NEXUS card under the Trusted Traveler program, need to understand current travel regulations, as well as their rights and privileges before hitting the road.
How to Avoid Problems with U.S. Customs
Whenever a person travels from Canada to the United States or vice versa, they must take the time to inform themselves of any international laws or regulations that may affect their ability to travel.
Not having enough money, being suspected of having a transmittable disease, working illegally, and staying longer than allowed are among the most common reasons for being denied entrance into the U.S.
For individuals with a criminal record, the only legal way to travel between Canada and the United States is by obtaining a U.S. Waiver in advance of travel.
PAC's Ongoing Service Commitment
Email [email protected]
Schedule a Call https://www.pardonapplications.ca/schedule-a-call/
My Account Dashboard https://dashboard.pardonapplications.ca/
---
About the Author
Joel LaForest is a Research Analyst with Pardon Applications of Canada and the owner of The Hobo Marketing Co., specializing in writing about law, finance, health, and wealth. To see if you qualify for a Canadian Pardon, fill out the form below or contact Pardon Applications of Canada via 866-383-9744.