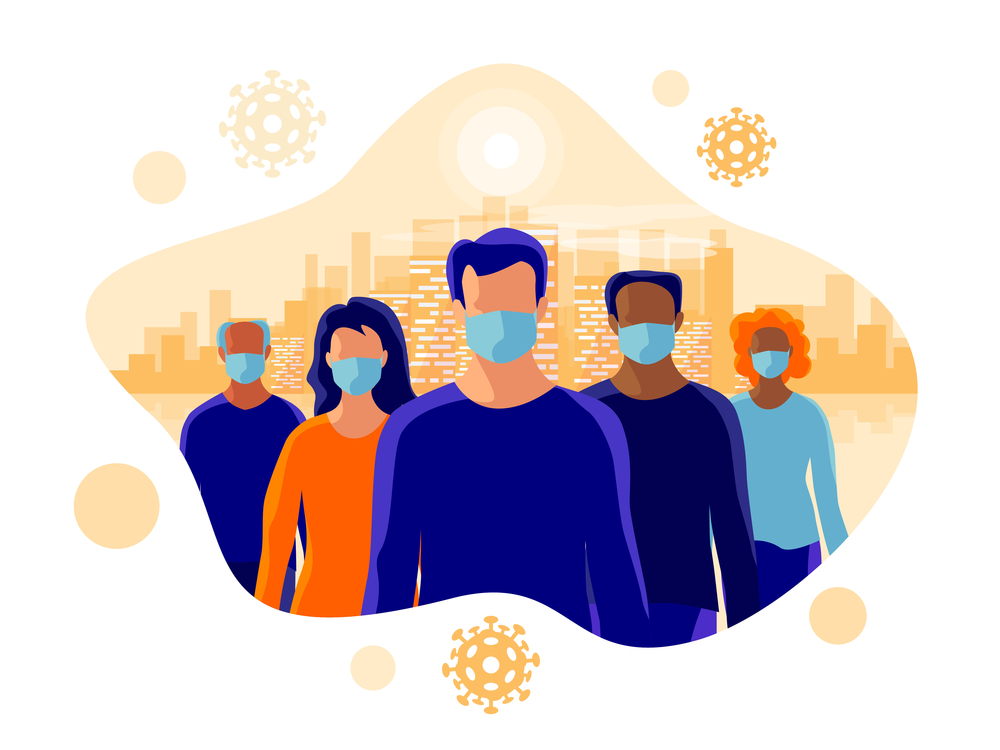 Are Pardons Still Being Processed During COVID-19?
by Eugene Ohotnikov, Research Analyst with Pardon Applications of Canada
Living with a criminal record in Canada was not easy before the pandemic and became even more difficult after the outbreak of COVID-19. And as if it wasn't enough, seeking to obtain a criminal Pardon in Canada has become more challenging as many services have changed their normal procedures in response to government health restrictions.
In a normal situation, getting a pardon in Canada could take anywhere between 10 to 18 months. Due to delays and complexities emerging in the midst of the pandemic, many have asked whether Pardons are still processed by Pardon & Waiver services and the Canadian government during COVID-19? Let's find out.
Pardon Fingerprinting
Since applying for a Pardon in Canada requires obtaining a new set of Pardon fingerprints, this part of the application process was one of the most affected by the pandemic. When many private fingerprinting companies and even the Royal Canadian Mounted Police (RCMP) temporarily suspended fingerprinting services, it raised the question of whether fingerprinting for Pardons would be available at all.
On the one hand, restricting fingerprinting appointments was a logical step at the outbreak of COVID-19 as fingerprinting presumes a close contact, presenting a danger of infection to staff and applicants. For the moment, even though police stations have gradually lifted these restrictions beginning from summer 2020, some police detachments are still suspending fingerprinting service, asking applicants to reschedule their appointments, which delays Pardon applications.
Court Delays
Although since fall 2020, many Courts have eased restrictions and began resuming their activities, there are still expected delays in the processing of court required requests for a Pardon application.  In this situation, the courts work with the most urgent and critical matters, which may lead to delays in receiving the court documents.
Obtaining the Court Information Form to confirm Pardon eligibility is one of the most essential steps in a Pardon application. Each Court has its own procedures and processing time to complete their due diligence and understandably, the safety of workers in the courts comes first. Therefore, obtaining the Court Information Form has caused some delays due to COVID limitations.
Police Delays
Like many other institutions in Canada, the Royal Canadian Mounted Police also experiences a serious impact on its services. While the RCMP maintains its response to emergencies and critical matters, many police detachments in Canada are reducing or cutting front-counter services such as local police record checks.
Obtaining a Local Police Record Check is a critical part of the Pardon application process. Local police must confirm in writing that the Pardon applicant has no outstanding charges or convictions in that specific local area. Needless to say, it became even more complicated after the RCMP initiated service restrictions in response to the COVID pandemic.
Pardon Decision Delays by Canadian Government
In the statement posted by the government, the Parole Board of Canada has made it clear that "due to the COVID-19 situation, the Parole Board of Canada currently has limited capacity to process Record Suspension applications, which will result in delays in their processing." This refers to the estimated timeline the Parole Board exercises when an application is fully completed and submitted, which averages 3-12 months. This has caused some anxiety for those waiting for an answer on their submitted Canadian Pardon application during COVID-19.
Pardon Applications of Canada During COVID-19
In spring 2020, Pardon Applications of Canada (PAC) initiated some closures and staffing suspensions across all fourteen offices in Canada in response to safety requirements from the respective provincial governments. But since, PAC has achieved substantial progress in contactless processing of Pardon applications, which has allowed Pardon services to continue at a 90% or greater efficiency compared to pre-pandemic timelines.
What's the Bottom Line?
Today, obtaining a Pardon in Canada remains an important and available option for individuals living with a criminal record. Although there continues to be some delays within each stage of the application process, including fingerprinting, receiving Court Information Forms, local police record checks and the final government decision, Pardon Applications of Canada continues providing efficient services to Pardon applicants and takes all necessary steps to ensure each application is processed in the shortest time possible.
PAC's Ongoing Service Commitment
Email [email protected]
Schedule a Call https://www.pardonapplications.ca/schedule-a-call/
My Account Dashboard https://dashboard.pardonapplications.ca/
---
About the Author
Eugene Ohotnikov is a Research Analyst with Pardon Applications of Canada and legal copywriter on a broad array of subjects including family law, estate planning, immigration, taxation, real estate, conveyancing, startups, and more. Eugene holds a Master's degree in law. During his career, Eugene has developed legal content for law firms and clients from the US, Canada, China, Singapore, and Malaysia. Contact Pardon Applications of Canada via 866-383-9744.