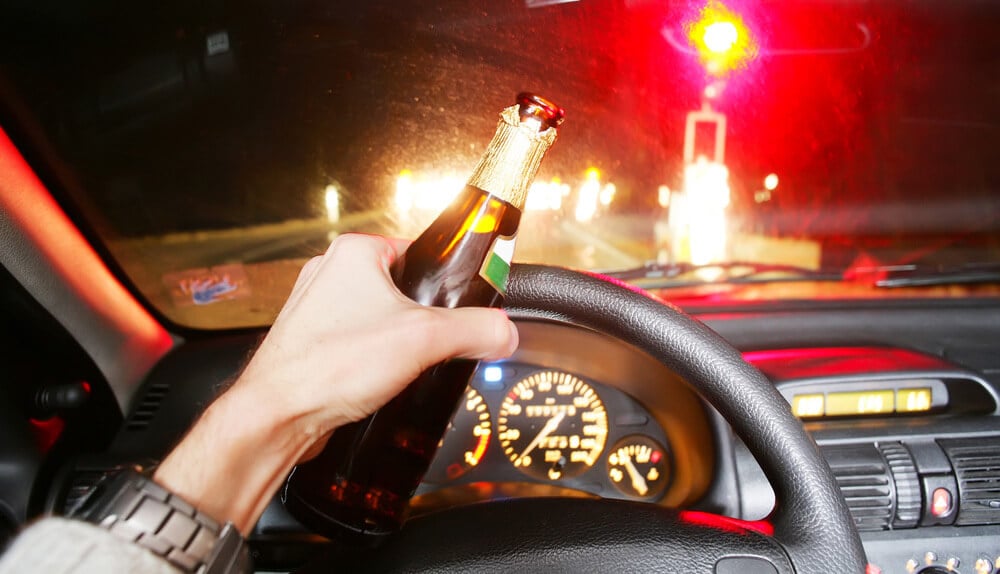 The Most Common Criminal Offence in Canada
by Eugene Ohotnikov, Research Analyst with Pardon Applications of Canada

You might make a reasonable guess that the most common criminal offence in Canada relates to theft or assault. But actually, the #1 offence in Canada is caused when someone gets behind the wheel under the influence of alcohol or drugs. Regrettably, this occurs more frequently than we realize.
Driving under the influence (DUI) is known by many names, including Driving While Impaired (DWI) and driving "over 80," which means having over 80 mg of alcohol per 100 millilitres (ml) of blood. The charge occurs so often that some offenders who committed DUI during their lifetime may be surprised to learn they have a permanent criminal record.
DUI is a serious criminal offence which not only leads to considerable penalties and higher insurance premiums but may also impede the chances of employment, travel, volunteer work, and social interactions. Let's see how it became so serious, why the "over 80" rule should be taken seriously, and how getting a Pardon for DUI in Canada can mitigate the individual consequences.
Statistics for DUI Cases in Canada
According to the 2017 report by the Department of Justice, there were 69,000 DUI cases reported by police, outpacing any other type of offence in the same year. It is noteworthy that while drug-impaired driving incidents are in the minority compared to alcohol-impaired driving, the statistics in the former cases are also becoming more alarming each year. Thus, according to the research of Public Safety Canada, 56% of respondents consumed cannabis at least once. Meanwhile, 28% of those who used cannabis confirmed that they had operated a vehicle under the influence.
Importance of Combating DUI
DUI has become the primary cause of death and injury in Canada. It is made even worse by downplaying the risks, as evidenced by the abovementioned reports, where more than half of those interviewed confirmed that drivers most often fail to realize they are impaired.
According to Mothers Against Drunk Driving (MADD), each day, up to 4 people get killed due to DUI in Canada, and much more are injured. The statistics are incomplete due to BC Coroner's failure to provide exact information to agencies, who have to work with 2014 data even in 2020, extrapolating next year's figures. Still, it remains a fact, that Canada has the worst statistics for deaths related to DUI driving among 19 wealthy countries, according to the report of the U.S. Center for Disease Control, published by the National Post.
Penalties Faced
The legal limit for blood-alcohol concentration (BAC) has been under 80 mg per 100 ml of blood, known as the "over 80" rule. However, in 2008 the Government of Canada introduced the Tackling Violent Crime Act, which sets zero alcohol tolerance for all new drivers, among other measures, including the extended police powers for sobriety tests. Most provinces also apply administrative sanctions for drivers with BAC over 50 mg.
On the federal level, those convicted of DUI face one year driver's license suspension and a $1,000 fine for the first time offence, a two-year license suspension and 30 months in jail for a second conviction and three-year driving license suspension with 120 days in jail for the third occasion.
The criminal consequences are not the only ones resulting from DUI. In practice, Canadian insurance companies decline insurance to those convicted of impaired driving three years after an incident. There is special insurance available for DUI convicted drivers, known as facility insurance, but it may cost as much as 3-4 times the regular insurance rates.
As any DUI incident, including non-convicted cases, goes on file with the Canadian police, the consequences of impaired driving can be even more extensive.  For this reason, getting a Pardon after a DUI conviction in Canada may at least partly mitigate such repercussions by having the file removed from the Canadian Police Information Centre and made inaccessible to landlords, employers and border patrol guards.
Getting a Pardon for DUI in Canada
Although, in rare cases, DUI may not end up with a conviction, being pulled over for DUI by police will be followed by a publicly visible criminal record with CPIC, accessible by anyone interested in reviewing criminal records, including a U.S. Patrol Guard.
Getting a pardon for DUI in Canada is possible after 5 years for a summary offence and 10 years for an indictable offence, and after completing any sentence and paying all the penalties. Fortunately, the suspension of a driving license doesn't affect the Canadian Pardon's eligibility period, although the absence of new incidents is essential for the approval.
PAC's Ongoing Service Commitment
Email [email protected]
Schedule a Call https://www.pardonapplications.ca/schedule-a-call/
My Account Dashboard https://dashboard.pardonapplications.ca/
---
About the Author
Eugene Ohotnikov is a Research Analyst with Pardon Applications of Canada and a legal copywriter on a broad array of subjects including family law, estate planning, immigration, taxation, real estate, conveyancing, startups, and more. Eugene holds a Master's degree in law. During his career, Eugene has developed legal content for law firms and clients from the US, Canada, China, Singapore, and Malaysia.
Contact Pardon Applications of Canada via 866-383-9744.