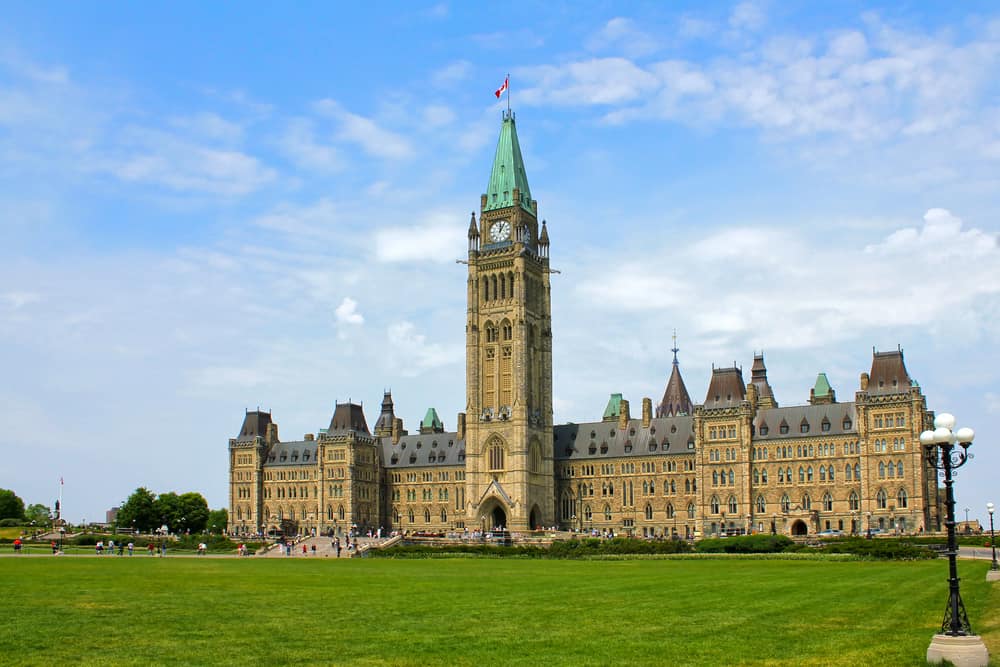 Understand the Parole Board of Canada
by Chelsey Legge, Ontario Lawyer and Research Analyst with Pardon Applications of Canada
The Parole Board of Canada (PBC) is the federal agency that makes decisions regarding Pardons/Record Suspensions. However, Pardons/Record Suspensions are not the only or even the primary business of the PBC.
The Parole Board of Canada is an independent administrative tribunal that is responsible for making parole decisions for federally sentenced offenders in Canada. The Parole Board is also responsible for making clemency recommendations to the Minister of Public Safety and Emergency Preparedness.
The Parole Board's role in the Canadian criminal justice system is to contribute to public safety by facilitating the reintegration of offenders into society as law-abiding citizens. The Parole Board does this by making parole decisions that are based on the assessment of each offender's risk and potential for success in the community.
History and Organization of the Parole Board Canada
The PBC was established by the Parole Act of 1959, which replaced the old Ticket of Leave Act that had been in effect since 1899. The 1959 Parole Act ushered in a new era for parole by enshrining the principle of rehabilitation – the idea that individuals with a criminal history can be treated and desist from crime. The creation of the Parole Board Canada aimed to bring consistency and fairness to the parole process. It marked a shift from discretionary releases to a more structured and objective assessment of an offender's readiness for reintegration into society. Understanding this historical evolution is essential for appreciating the PBC's role today.
Since 1992, federal corrections matters have been governed by the Corrections and Conditional Release Act. The PBC officially falls under the auspices of Public Safety, but the agency is independent and operates at an arm's length from the Government of Canada. The Board consists of up to 60 full-time members and several part-time members; full-time members can hold office for up to ten years, while part-time members are subject to three-year terms. Board members come from a range of backgrounds, including business, criminology, education, social work, and law.
The PBC is headed by a Chairperson, currently, Jennifer Oades, who reports to Parliament through the Minister of Public Safety and Emergency Preparedness, currently Bill Blair.
Key Functions of the PBC
i) Conditional release
Conditional release involves the release of an incarcerated person before the prescribed jail or prison term has been completely fulfilled, where the person being released must abide by certain conditions. There are many forms of conditional release with varying eligibility requirements, including temporary absences (escorted or unescorted), day parole, full parole, and statutory release. The PBC shares responsibility for temporary absences with the Correctional Service of Canada (CSC), but has exclusive authority to grant both day parole and full parole. Statutory release is not parole, but rather a presumptive release by law after a person serves two-thirds of their sentence; it is not a decision of the PBC.
Parole can be conceptualized as a bridge between incarceration and a complete return to the community. It allows eligible offenders to continue to serve their sentence outside of the institution, under the supervision of a CSC parole officer and while subject to conditions.
Decisions of the PBC regarding parole are based on information and assessments prepared by the CSC. Before granting parole, the PBC must be satisfied that the person applying for parole will not pose undue risk to the community and will fulfill the conditions set out by the PBC. The Board assesses risk by asking the parole applicant questions and by reviewing correctional documents. In making their decision, board members consider information provided by victims, parole officers, judges, psychologists, psychiatrists, and probation officers, among others.
If an individual does not meet his or her parole conditions, the PBC has the power to revoke parole and return the person to prison.
Under the Corrections and Conditional Release Act, provinces and territories are allowed to establish their own parole boards for offenders' sentences to a term of incarceration of less than two years. Ontario, Quebec, and most recently Alberta have established their own parole boards; British Columbia used to have a provincial parole board, but it was dissolved in 2007. In all other provinces and in the territories, the PBC retains decision-making authority for offenders serving sentences of less than two years.
ii) Pardons/Record Suspensions
A Pardon/Record Suspension seals an individual's entire publicly visible criminal record, including all convictions and non-convictions (such as discharged, withdrawn, or dismissed charges) associated with the individual's name and fingerprints. This means that a search of the Canadian Police Information Centre (CPIC) database will not show that the individual has a criminal record, which can remove significant barriers to accessing employment and education opportunities. Under the Criminal Records Act, the PBC has the exclusive authority to order, refuse to order, and revoke Pardons/Record Suspensions.
The PBC assesses each application for a Pardon/Record Suspension in accordance with the Criminal Records Act. The applicant and his or her case is reviewed to determine the effect on rehabilitation and any potential benefit to be gained from receiving a Pardon/Record Suspension. The PBC may also assess whether granting a Pardon/Record Suspension would have a detrimental effect on the fair administration of justice. Canadians and residents of Canada who meet the requirements for a Pardon (Record Suspension), as set in the Criminal Records Act, can apply. Generally, if you have completed your sentencing (fines, jail, probation) and it has been more than 3 years since your last offence, you are eligible to start the application process for a Pardon. A successful Pardon application involves 9-12 specific legal steps that must be completed accurately and in the correct order.
Following the legalization of cannabis in 2018, the Government of Canada passed Bill C-93, which created an expedited Pardon/Record Suspension application process for applicants with one single cannabis-related possession charge. While traditional Pardons/Record Suspensions involve a waiting period of up to ten years and a filing fee of $644.88, Bill C-93 eliminated both the waiting period and the filing fee for those seeking Record Suspensions for one conviction for simple cannabis possession. This special form of a Pardon/Record Suspension is not available to people convicted of more than one offence or for people convicted of trafficking and other drug-related crimes; in those cases, an individual would have to apply for a standard Pardon/Record Suspension.
iii) Expungement
The Expungement Act allows for the destruction or permanent removal of judicial records of historically unjust convictions from federal databases. Certain convictions under the Criminal Code and the National Defence Act are eligible for expungement, including offences related to consensual same-sex activity that would be lawful today. The PBC has exclusive authority to order or refuse to order expungement of a conviction. When an expungement is ordered, the person is deemed never to have been convicted of that offence. The Expungement of Historically Unjust Convictions Act, brought in as part of Prime Minister Justin Trudeau's apology to LGBT Canadians for past acts of discrimination by the authorities, allows people who were criminalized for same-sex activity between consenting adults to apply for the "the destruction or permanent removal" of those records. However, despite efforts to promote the program, only a handful of people have applied to have criminal records for homosexual acts expunged after Parliament passed legislation to formally erase those unjust convictions.
iv) Clemency
Clemency, or the Royal Prerogative of Mercy, is a monarch's prerogative, exercised in Canada by the Governor General or the Governor in Council. Clemency is granted only in truly deserving cases where no other remedy exists in law to reduce severe and disproportionate negative effects of criminal penalties. The Governor General or Governor in Council grants clemency upon the recommendation of a Minister of the Crown, typically the Minister of Public Safety.
Under the Corrections and Conditional Release Act, the role of the PBC in clemency cases is to review applications, conduct investigations at the direction of the Minister of Public Safety, and make recommendations to the Minister regarding whether to grant the clemency request. Each application is examined on its merits and based on the circumstances of the applicant.
PBC in the News
The PBC, like most governmental institutions, has had to weather its fair share of challenges – some of its own making and others a product of the times. The most intense scrutiny of the PBC tends to follow incidents where a person released on parole commits a violent crime (see, for example, the case of Eustachio Gallese). However, such incidents are relatively rare; PBC data indicates that the rates of conviction for violent offences for offenders on federal conditional release declined significantly between 2008 and 2018.
In October 2020, PBC Chairperson Jennifer Oades penned an article published in The Chronicle Herald that set out the Board's commitment to tackling issues of diversity and inclusion. In particular, she emphasized the importance of board members representing the full diversity of Canadian society, noting that the Corrections and Conditional Release Act requires that board members be sufficiently diverse in their backgrounds to allow them to represent community values and views in their decision-making. She also noted that board member training includes training in cultural competency, overcoming unconscious bias, and Indigenous cultural awareness.
Most recently, the PBC has had to reckon with challenges created by the COVID-19 pandemic. PBC parole hearings normally take place within the institution where the applicant is incarcerated, but since the pandemic, most hearings are conducted by videoconference, or by teleconference where videoconferencing is not possible. In November 2020, the Board launched a videoconferencing technology pilot project to enable victims in Ontario and Quebec to take part in hearings.
While parole hearings continue, the PBC has noted on its website that, due to the COVID-19 situation, the Board has limited capacity to process Pardon/Record Suspension, Expungement, and Clemency applications, and applicants should expect delays in the processing of such applications. The Parole Board of Canada stands as a vital pillar in the nation's justice system, balancing rehabilitation and public safety. As we navigate the dynamic landscape of criminal justice, understanding "The Parole Board of Canada" remains crucial for fostering a fair and secure society.
PAC's Ongoing Service Commitment
Email [email protected]
Schedule a Call https://www.pardonapplications.ca/schedule-a-call/
My Account Dashboard https://dashboard.pardonapplications.ca/
---
About the Author
Chelsey Legge is a Research Analyst with Pardon Applications of Canada. An Ontario lawyer who graduated with honours from the top law school in Canada, Chelsey has contributed numerous articles to Rights Review, a monthly magazine run by the International Human Rights Program at the University of Toronto, Faculty of Law.