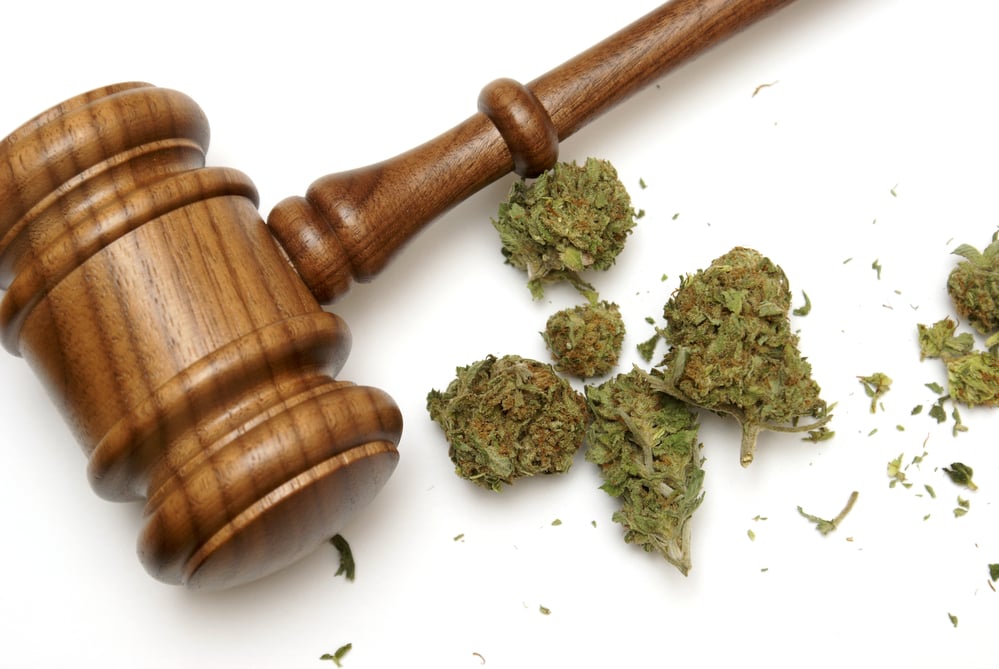 Thousands of Canadians Still Marginalized by Simple Marijuana Convictions

As Canadians, we often pride ourselves on being true, strong, and free in everything we stand for, including the laws that make up the Canadian justice system. In fact, the Canadian justice system guarantees everyone due process under the law.
According to Canada.ca, our system is "founded on the presumption of innocence in criminal matters, meaning everyone is innocent until proven guilty." But what about those who have been proven innocent? Or those that fall through the cracks when new laws are enacted, and old laws abolished?
In this article, we'll take a look at the thousands of Canadians & residents still suffering the consequences of having a criminal record for simple possession of marijuana, even though our oh-so-fair country has deemed recreational marijuana as legal.
Legal Weed and Justice for All
Bill C-45, known as the Cannabis Act, came into full effect on October 17, 2018, fully legalizing the use of recreational cannabis in Canada.
Alongside the Cannabis Act, the federal government enacted Bill C-93 offering expedited Cannabis Record Suspensions for Canadians & residents with simple marijuana-related charges.
Bill C-93 sets out to eliminate the waiting period and the government filing fee for anyone seeking a record suspension due to one simple possession of cannabis charge, dated from before legalization.
However, to this day, only a few hundred applicants have been granted record suspensions for simple marijuana convictions.
What's The Pie-Eyed Problem?
According to Statistics Canada, in 2017, just before marijuana became legal, an estimated 48,000 cannabis-related charges were reported by law enforcement agencies across the country. Of these, 80% were said to be charges for minor possession offences.
When the federal government first announced Bill C-93, they expected some 10,000 Canadians to be immediately eligible for the program.
But a full year after the federal government launched the program, only 257 cannabis record suspensions had been granted. Two years later, the Parole Board of Canada (PBC) has only received about 780 applications. And only 484 of those have been granted so far!
In other words, nearly 50% of eligible Canadians are still living with a criminal record for simple cannabis possession, which can lead to profound, life-long implications, including difficulty crossing the US border, obtaining employment, and even applying for loans and mortgages.
Why Aren't More People Being Granted a Cannabis Record Suspension?
According to PBC, roughly 288 applications so far have been refused due to incompleteness or ineligibility. Even then, with 10,000 Canadians estimated to be eligible, it would seem that more people would be applying to the program.
However, many reasons might prevent an individual from applying.
For instance, some applicants may have other types of marijuana charges, such as trafficking, mischief, or theft, making them ineligible for a Cannabis Record Suspension. In this case, they would need to see if they qualify for a full Pardon (Record Suspension).
There's also the fact that many people who have a criminal record are often young, people of colour, Indigenous people, or other marginalized Canadians, who are often the least able to access the help they need.
On that note, critics of the system and activists alike believe that blanket Pardons and an automatic complete record expungement is the only way to provide justice for all Canadians dealing with unfair marijuana charges.
After all, these people are dealing with consequences for actions that are no longer considered unlawful.
Getting The Help Canadians Deserve
Whether applying for a regular Pardon or a Cannabis Record Suspension, the process of filling out forms, collecting legal documents, and applying to the PBC can be daunting.
Fortunately, many service providers are available both online and in-person, such as Pardon Applications of Canada, that can help individuals with criminal records navigate the application process and get the justice they truly deserve.
PAC's Ongoing Service Commitment
Email [email protected]
Schedule a Call https://www.pardonapplications.ca/schedule-a-call/
My Account Dashboard https://dashboard.pardonapplications.ca/
---
About the Author
Joel LaForest is a Research Analyst with Pardon Applications of Canada and the owner of The Hobo Marketing Co., specializing in writing about law, finance, health, and wealth. To see if you qualify for a Canadian Pardon, fill out the form below or contact Pardon Applications of Canada via 866-383-9744.