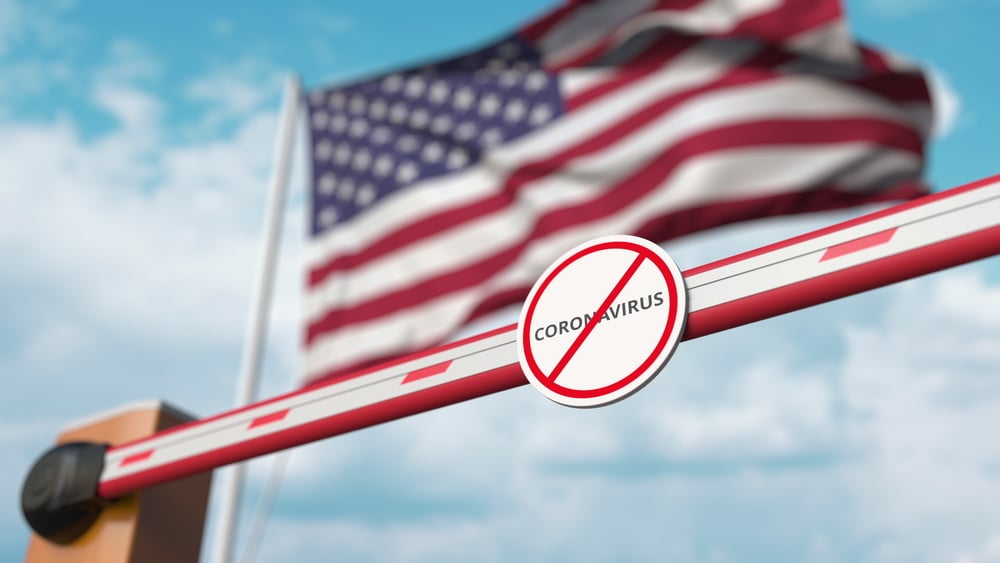 Covid and the U.S. Border – Here's What You Need to Know
by Eugene Ohotnikov, Pardon Applications of Canada
Effective November 8th, 2021, the United States eased the pandemic travel ban, allowing fully vaccinated individuals to enter the United States. Since that date, all Canadians who meet the new COVID protocols for crossing the border are eligible for entry into the U.S. either by land, sea or air.
At the same time, Canada has initiated its own changes to the travel rules taking effect on November 30th. These rules affect travelling to, from and within Canada and are therefore applicable to crossing the U.S. Canadian border. Here is more on the Canadian and U.S. COVID travel protocols, whether you need to take a pre-entry (PCR) test, what are the accepted COVID-19 vaccines in Canada and in the U.S., and other issues faced by travelers when crossing the U.S.-Canadian border.
Disclaimer:
The opinions and/or information below is valid on the date of publishing this report. With the rapidly changing situation in light of the spread of new COVID variants, including Omicron, the rules for crossing the U.S.-Canadian border can change. Travelers are advised to look for updates of existing rules for crossing the U.S.-Canadian border on Canadian and American governmental websites.
Canada's Travel Requirements
Starting from November 30th, 2021, only fully-vaccinated  Canadians will be allowed to travel by air, land or sea with very few exemptions. Those categories who are currently exempt from vaccination requirements, such as individuals entering to reunite with the family, athletes, international students, essential service workers,  and those with valid work permits, will have to be fully vaccinated starting from January 15th 2022.
After the said date, only extremely limited categories such as marine crew members, refugees and others mentioned in the official document will be allowed to enter Canada without full vaccination. Those individuals who do not fall under the exemption or are not fully vaccinated will not be allowed to cross the Canadian border.
Meanwhile, Canada expanded the list of approved vaccines. Before November 01st, the list of Canada's approved vaccines included those manufactured by Pfizer (BioNTech), Moderna, AstraZeneca and Janssen (Johnson & Johnson). After November 30th, Canada's list of approved vaccines will be aligned with the Word's Health Organization Emergency Listing and include Covaxin, Sinopharm and Sinovac (CoronaVac) vaccines.
Travellers crossing the Canadian border shall bring the proof of vaccination, uploading it to the ArriveCAN app. If the proof of vaccination is done in any other language than English or French, it should be accompanied by a certified translation.
Pre-Entry COVID-19 Molecular Tests in Canada
The changes in Canadian travel rules taking place on November 30th also include new regulations for the pre-entry COVID-19 molecular tests. Unlike most antigen-based tests, known as rapid tests, molecular tests, such as PCR, are done in labs, and it can take from 1 up to 3 days to receive the results.
Under the new rules, those who depart Canada for the United States and re-enter by land or air within 72 hours will no longer have to present pre-entry molecular test results in Canada to return home.  Meanwhile, those Canadians who return to Canada after longer trips taking more than 72 hours will need to provide proof of a negative molecular test.
U.S. Pandemic Travel Rules
Meanwhile, starting from November 08th, 2021, the United States has allowed fully vaccinated Canadians to cross the U.S. – Canadian border at land and sea entry points for non-essential purposes, including tourism. Those who plan to travel to the United States by plane also have to be fully vaccinated and able to provide a proof of vaccination before boarding on the airplane.
Those who enter the United States at land and ferry ports of entry do not have to provide proof of a COVID-19 viral test. At the same time, all air passengers older than 2 years, including fully-vaccinated individuals, have to provide proof of negative COVID-19 testing obtained not later than 1 day before departure. Unlike Canada which only accepts molecular testing, the U.S accept antigen tests or other rapid tests which comply with the official regulations.
Will the new regulations remain in place with the new COVID variant, Omicron
The existing protocols for crossing the U.S.- Canadian border both in Canada and the United States were announced in early November. These rules were based on the situation with the COVID pandemic existing at that moment of time.
With the emergence of new virus mutations, such as Omicron, the government has introduced special restrictions for travelers who have been in the Southern African region within the previous two weeks. Foreigners who have visited these countries during the last 14 days will be banned from entry into Canada. Meanwhile, those Canadians who have visited South African regions, including Botswana, Egypt, Eswatini, Lesotho, Malawi, Mozambique, Namibia, Nigeria South Africa and Zimbabwe will have to follow quarantine measures and be subjected to enhanced screening and testing.
It is yet unclear if the spread of the Omicron virus variant will have more impact on the current travel restrictions and rules from crossing the U.S. – Canadian border. At the moment, the government health officials, both on the federal and provincial level, are closely monitoring the situation and can review the border protocols should the conditions require.
Other Issues Faced by Canadians Crossing the U.S. Border
Needless to say, the existing COVID protocols make crossing the U.S.-Canadian border even more complicated for all Canadians, especially those with a criminal record with the CPIC. Even though the U.S. officials cannot see the pardoned criminal records, the sole presence of a sealed record prompts the U.S. Border Patrol officers to ask questions about the grounds for conviction.
Those Canadians with criminal records who wish to cross the U.S.-Canadian border are advised to consider applying for a United States Entry Waiver in advance of the border crossing. Applicants interested in obtaining a U.S. Waiver can initiate the process on their own or turn to an accredited pardon service to ensure compliance when completing the application.
PAC's Ongoing Service Commitment
Email [email protected]
Schedule a Call https://www.pardonapplications.ca/schedule-a-call/
My Account Dashboard https://dashboard.pardonapplications.ca/
---
About the Author
Eugene Ohotnikov is a Research Analyst with Pardon Applications of Canada and legal copywriter on a broad array of subjects including family law, estate planning, immigration, taxation, real estate, conveyancing, startups, and more. Eugene holds a Master's degree in law. During his career, Eugene has developed legal content for law firms and clients from the US, Canada, China, Singapore, and Malaysia. Contact Pardon Applications of Canada via Schedule a call.
Sources:
https://globalnews.ca/news/8416482/omicron-travel-rules-us-canada-world/
https://globalnews.ca/news/8416482/omicron-travel-rules-us-canada-world/
https://www.cbc.ca/news/world/biden-travel-rules-covid-19-1.6271072