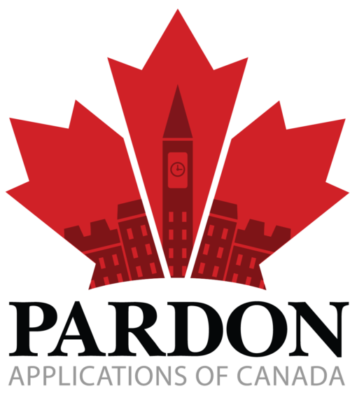 FOR IMMEDIATE RELEASE
10-APR-2023 (OTTAWA) — Pardon Applications of Canada ("PAC"), a leading BBB Accredited Pardon & U.S. Waiver processing firm, has released its April 2023 Service Changes & Updates. In this month, PAC is announcing changes to the way it provides updates to applicants already in the process of applying for a Canadian Pardon (record suspension) and/or U.S. Entry Waiver.
How Existing File Updates Work Today
Currently, existing applicants with PAC can request a file update at any time through the company's Client Care support email, online My Account Dashboard, or by scheduling a call. The use of this on-demand update system varies substantially from file to file, with some applicants requesting updates several times a week while others content to receive news only when significant advancement has occurred. The frequent and unpredictable nature of the update requests volume has lead to challenges and inconsistency in service fulfillment. PAC desires to streamline its update process in a manner that improves accountability amongst its existing clients.
How PAC Can be Better
PAC desires to streamline its file update process in a manner that offers improved consistency & reliability to the benefit of its existing applicants.
PAC's Solution
Effective April 15, 2023, existing applicants of PAC with an active file will receive a free file update via email, and updates will be continue on the 15th of each month (Priority status) or each quarter (Regular status) going forward. The affect of this new update policy will result in a 67% increase in the frequency of file updates issued to existing applicants over a 12-month period.
**UPDATE as of 17-APR-2023: Email updates are now being issued. It may take 1-3 days for some applicants to receive.**
---
Requesting a File Update (2 Options)
Existing PAC applicants can request a file update in one of three (3) ways:
1.   Wait for and review the automatic file update on the 15th of each month (Priority Status) or the 15th of each quarter (Regular Status).
or
2.   Schedule a Call to book an up-to fifteen (15) minute phone call with the Client Care department for the most customized update ($0.00 Priority Status / $7.50 Regular Status).
Since PAC is making a commitment to increasing its consistency & regularity of file updates, applicants will no longer be able to request on-demand file updates via email or text.
Is Priority Status Worth It?
Whether upgrading to Priority Status for a one-time $150.00 payment makes sense for a PAC file depends on several factors, including the current status of the file, applicant's urgency and more. Further, applicants who prefer to rely more on phone support and less on electronic updates would experience greater value with the upgrade.
Benefits of Priority Status
●       $0.00 unlimited (within reason) scheduled phone appointments
●       more efficient Client Care response to inquiries
●       more efficient processing during Court, Police and/or Legal document phases
●       better rates on special expenses or disbursements
---

PAC's Ongoing Service Commitment
Email [email protected]
Schedule a Call https://www.pardonapplications.ca/schedule-a-call/
My Account Dashboard https://dashboard.pardonapplications.ca/
Who is PAC?
Pardon Applications of Canada (PAC) is a leading  BBB (Ottawa) Accredited processing firm assisting Canadians and residents of Canada nationwide with the successful completion and government submission of Canadian Pardon (Record Suspension) and U.S. Waiver (I-192) applications. PAC is processed and managed by a dedicated team of committed Pardon and U.S. Waiver Officers, Assistants, Paralegals and Management who put the same care and detail into every application as if it were their own. Using RCMP Accredited Fingerprints, PAC adheres to the strict processing guidelines of both the Criminal Records Act (CRA) in Canada and U.S. Department of Homeland Security. At the heart of PAC's service is communication. Regular updates are provided to every applicant via phone, mail & email, with optional text notification updates. PAC is bound by a nationwide Privacy Policy which ensures all applicants are serviced confidentially and with discretion.  No information is ever shared, distributed or sold.