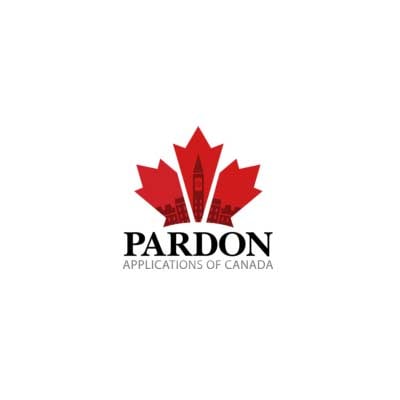 Pegah Memarpour, freelance columnist for Pardon Applications of Canada, explores some of the most frequently asked questions about understand one's criminal record.

Currently, there are over 5 million people in Canada who have a criminal record. Nonetheless, many of these individuals know very little about the record they hold.
Many are uncertain and unaware of specifics surrounding their record. For example:
where are criminal records kept?
what can be seen on a criminal record?
who can access records?
what can employers and organizations can see during record checks?
what is a record suspension?
do youth charges appear on a criminal record?
Where Criminal Records are Kept
When local police come into contact with an individual for committing a crime, a file is created for police records. If the charges are for indictable or hybrid offences, a temporary copy of the file may be sent to the Canadian Police Information Centre (CPIC).
The CPIC database was created in 1972 and is managed by the Royal Canadian Mounted Police (RCMP). When information is sent to CPIC, the file is held until further court action is taken. If no action is taken after 5 years the file is destroyed.
However, if charges result in a conviction, the information is entered into a secondary database that is made accessible to all officers across Canada.
What Is On a Full Criminal Record?
The full criminal record on the CPIC database contains the offender's name, date of birth, personal characteristics, conviction history and dates, jurisdiction, disposition (sentence), stays in proceedings, withdrawn charges, acquittals, and absolute and conditional discharges.
Who Can Access Criminal Record Data?
No one can access another individual's record without their consent. There are instances where employers, community agencies, or educational institutions will want record information from an individual.
If an organization wishes to access record information, they must inform the individual of what type of record information they would like to access and have that person's consent.
What Can Agencies Access?
Most agencies will request a Criminal Name Index search first. The released information, either sent to the employer or the applicant, will indicate whether the record check has come back "cleared/no records found" or "not cleared/record may or may not exist".
If the check indicates "not cleared" or "record may or may not exist" the employer may request a secondary Full Criminal Record check. This requires persons to go into the police station, provide fingerprints and access their Full Criminal Record, which is held in the CPIC database.
It is also important to note that withdrawn charges or stays of proceedings will still appear on the CPIC system, and subsequently during the record check. Additionally, an absolute discharge – though not a conviction – will appear on a record for one year after, while conditional discharges will appear for three years after.
What is a Record Suspension?
A record suspension (formally known as a Pardon) is granted, via application, by the Parole Board of Canada. Once approved, both hard copy and criminal record information on the CPIC system is sealed. The hard copy is placed in the Pardon Unit office within 30 days, which keeps it separate from all other records. Information in the automated CPIC database is moved to another area of the database which has restricted access.
This means that although the information is not destroyed or completely removed, it is placed in a separate system that becomes inaccessible to police and any third party organizations (e.g., employers, volunteer organizations).
Additionally, police services that have their own records are also required to seal the person's available record within 90 days.
Therefore, with a record suspension, no information that a record existed, or a suspension was granted can be accessed.
What About Youth Charges?
There are many more restrictions in regards to youth records. In conjunction with the Youth Criminal Justice Act, youth records are completely sealed from third party agencies.
An employer must go to family court to request access to youth records.
There also exists non-disclosure dates for youth records, meaning that after a particular date it is illegal for police, courts or other bodies to share youth records with anyone.
The exception to this rule arises if an individual over the age of 18 violates their prohibition or probation conditions that were set on their youth charges. These new charges based on the violation of their conditions will appear on their record, as will their youth charges.
For example, if a 17 year-old commits a crime and is convicted as youth and given a prohibition order which restricts from drinking alcohol for two years. If this individual is caught within the two year period, while over the age of 18, the new charges will be adult charges.
Be Informed
Being informed about one's criminal record, the limitations, and record suspension options becomes vital in making informed decisions when applying for jobs, volunteering, or applying for school. Having knowledge on what can be accessed, and who has the right to access what information can protect an individual's rights.
Pegah Memarpour is a freelance columnist for Pardon Applications of Canada, the nationwide processing firm for Canadian Pardon (Record Suspension) & U.S. Entry Waiver applications.  The opinions expressed are that of the author and do not necessarily reflect those of Pardon Applications of Canada.  For a list of statistical references used in this article, or more information on Pardon Applications of Canada, call 866-383-9744 or email[email protected]. 
PAC's Ongoing Service Commitment
Email [email protected]
Schedule a Call https://www.pardonapplications.ca/schedule-a-call/
My Account Dashboard https://dashboard.pardonapplications.ca/