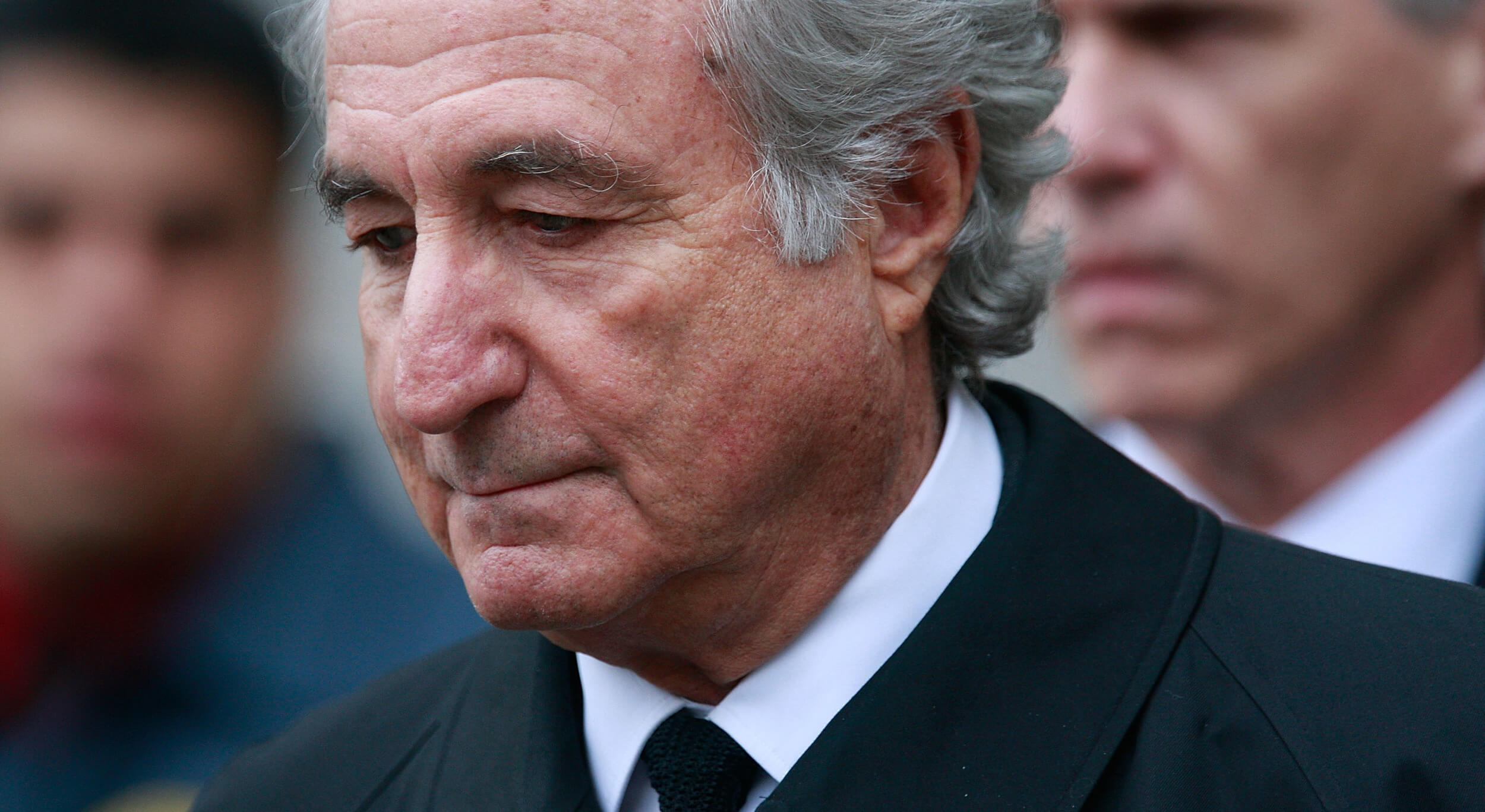 Let's face it, Canadians are a little smug when it comes to the perceived differences in the crime rates between us and the USA. Despite the fact that some statistics show rates for certain crimes are lower in the US, we like to think that Canadians are much safer and less likely to be victimized by crime than our American friends.
But if there is one area of crime where Canada is no better than anyone else, and a lot worse in some cases, it's white-collar crime. While rates are coming down as sentences get stiffer, not long ago, Canada was a hot spot for 'economic crimes'.
A PriceWaterhouseCoopers survey from 2009, 56% of Canadian companies reported being victims of fraud, versus a worldwide average of about 30%.
The ill-gotten gains of white-collar crime often include incredibly large amounts of money, which ends up making the perpetrators household names. Again, Canada has had its fair share of famous, or infamous, white-collar criminals.
And nothing makes a crime more Canadian than when it's committed in the hockey world.
Harold Ballard – The controversial owner of the Toronto Maple Leafs and Maple Leaf Gardens stirred suspicions of fraud shortly after he took control of the team in 1972. By the end of that year, he was convicted of 47 counts of fraud and sentenced to 9 years in a federal penitentiary. He was paroled from a halfway house just one year later.
Alan Eagleson – While Eagleson has his defenders for what he did to improve players' salaries and pensions, few have forgiven him for defrauding many of the superstars and heroes of Canada's national pastime, including Bobby Orr and Darryl Sittler. Eagleson paid with more than prison time, though. He lost his membership in the Order of Canada and was removed from the Hockey Hall of Fame.
Canada lays claim to some superstar white collar criminals from the business world too.
Bernie Ebbers – It was the largest accounting fraud in U.S. history before the crimes of Bernie Madoff (what is it about guys named 'Bernie'?), and Canadian-born Ebbers was convicted for his part in the WolrdCom false financial reporting scandal that ultimately cost investors over $100 billion.
Garth Drabinsky – Not even the art world is immune to fraud. Theatre impresario Drabinsky, a co-owner of production company Livent, was convicted in 2009 of fraud and forgery for misstating the company's financial statements.
Conrad Black – No list of Canadian criminals of any sort will ever be complete without including Baron Black of Crossharbour. Black took full advantage of the privilege into which he was born to build a substantial newspaper empire that grew to include The Chicago Sun-Times, the Jerusalem Post and The Daily Telegraph. In May, 2012, Black was released from a U.S. federal corrections institution after serving just over three years of a sentence for his conviction on mail fraud and obstruction of justice charges.
From compulsive gambler Brian Molony, an employee of CIBC who embezzled over $10 million to feed his habit; to James Blair Down, the person at the centre of a multi-million dollar telemarketing scheme that drew the attention of TV's '60 Minutes', there are many more on Canada's white-collar criminals list.
While some may feel that these crimes are 'victimless', with the losses being absorbed by faceless corporations, in many ways we are all victimized by white-collar crime through higher costs for insurance, investigation and prosecution; costs that are ultimately passed down to consumers and taxpayers.
PAC's Ongoing Service Commitment
Email [email protected]
Schedule a Call https://www.pardonapplications.ca/schedule-a-call/
My Account Dashboard https://dashboard.pardonapplications.ca/