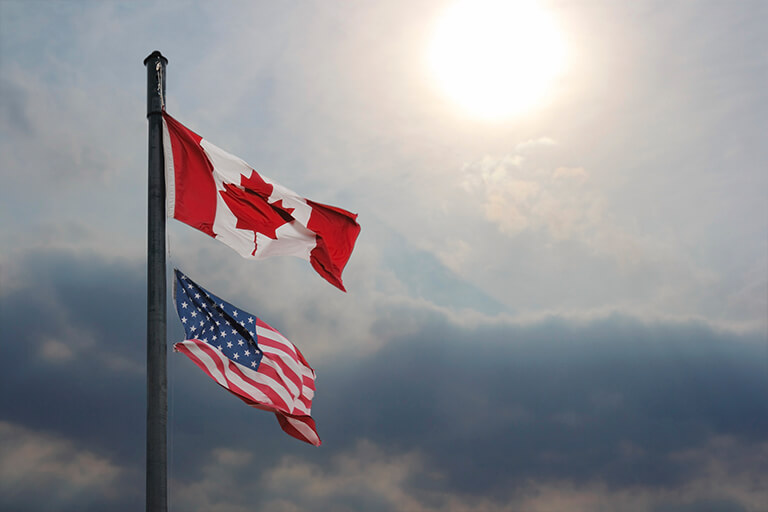 When it comes to traveling to the U.S. from Canada, many factors can influence a person's successful entry at the border. For instance, if an individual is age 18 or older and has a criminal record that contains specific offences that indicate a threat to public safety, or if the person has a communicable disease, they can be turned away at the border.
However, there are many situations where a U.S. entry waiver can be obtained to gain entry to the U.S. when an individual would otherwise be inadmissible without one. Here is a little more on when this applies and how to complete that process successfully.
Understanding the U.S. Law
Regardless of the time elapsed since they were convicted of a crime, a person can be denied entry into the U.S. in the following cases:
If the criminal record displays crimes of moral turpitude
A record that displays possession of drugs or drug trafficking of controlled substances
If there's any involvement in terrorism or suspicious terrorist activities
Evidence of money laundering
Deportation on file or overstays
Evidence of immigration violation
… and more.
Eligibility
US waivers are completed when a person is inadmissible to the U.S. based on the list of crimes mentioned above. This temporary waiver allows a person to enter the U.S. and stay for a time frame of one, two or five years depending on the application. Eligibility is based on the nature and extent of the crime, how long ago it was, proven steps toward rehabilitation and whether or not it is a new waiver or a renewal. How well the application explains an individual's criminal history and reasons for entering the U.S. will make all the difference in its success.
Note: If you've committed acts of terrorism or have been involved in terrorist activities you will be ineligible to fill out a U.S. entry waiver form.
Steps
A highly complex legal process and a series of paperwork are necessary to obtain a U.S. entry waiver. This includes:
I-192 Permission request forms
Proof of citizenship
Fingerprints
Biographical information form (G-325A)
Police records
Court documents for every crime committed (worldwide)
Character references
Documentation proving rehabilitation
An additional form if deportation came into effect
Statement regarding purpose of intended activities in the U.S
Statement in your own words explaining circumstances of each arrest, attempted reform like counseling, rehabilitation programs completed, current employment, marital status, community service etc.
Note – If you have been found inadmissible under the Immigration and Nationality Act (unlawfully present in the U.S.) you will have to submit detailed information about:
Any family members living in the U.S
Previous U.S employment
Current foreign employment
Past or current U.S/or foreign business investments
Any ties you have to a present foreign country or residence
The U.S. Department of Homeland security has very high standards and an application must be presented with precision and carefulness. Completing a U.S. waiver application successfully will increase a person's chances of gaining entry into the U.S., especially if a person's situation involves non-immigrant status, a visa and other internal processes that can add a layer of complexity to the process.
PAC's Ongoing Service Commitment
Email [email protected]
Schedule a Call https://www.pardonapplications.ca/schedule-a-call/
My Account Dashboard https://dashboard.pardonapplications.ca/