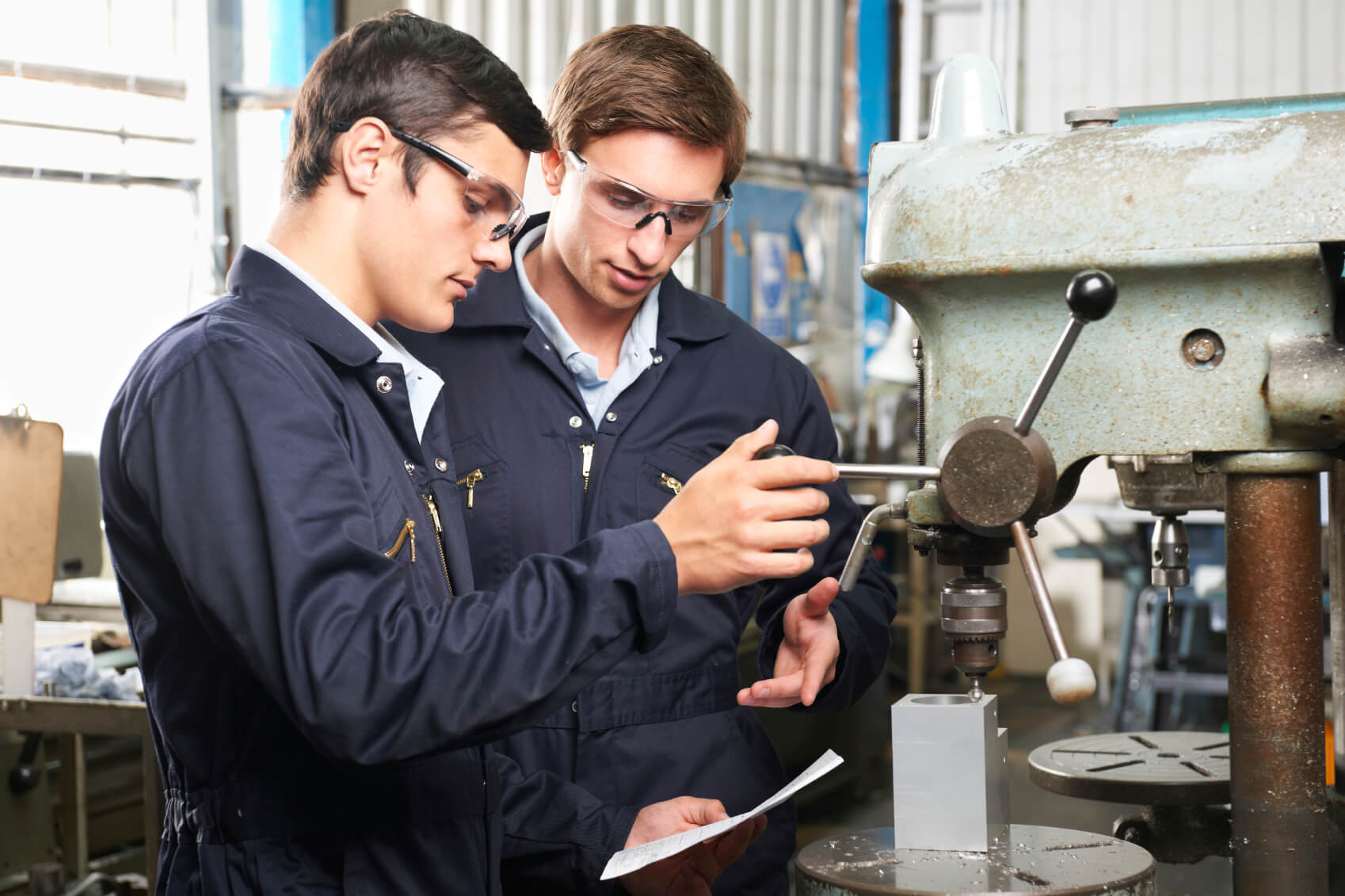 Today's offender population is generally made up of individuals suffering from addictions, mental health, as well as high rates of unemployment and lower levels of education. Unfortunately, as increasing numbers of employers are requesting background checks from individuals, those leaving prison find themselves having an increasingly difficult time obtaining employment.
Consequently, these individuals may find themselves once again pulled toward a life of crime.
However, an increasing trend across the United Kingdom and the United States has been to employ individuals who have been convicted of criminal offences and recently released from prison.
Many advocates highlight how former prisoners learn transferrable employment skills in prison, and are grateful for their employment position. Consequently, they are more likely to remain with an employer for longer periods and be increasingly devoted to their occupation.
Companies in the U.K., including Timpson and Virgin Group, have been working directly with prisons and social service agencies to hire individuals who have been released from penal facilities.
Timpson, for example, is a key cutting and shoe repair business that hires ex-offenders and recruits individuals directly from prison through a variety of workshops. The company helps former inmates build their skills and qualifications by providing training courses and programs. This allows individuals the opportunity to establish a career and a new life after their prison sentence.
Similarly, First Direct, The Co-Op, Marks and Spencer, and Virgin Group are other well-known U.K. companies that also employ ex-offenders.
The CEO of Virgin Group, Richard Branson, recently put out a press release urging other big name companies to employ ex-offenders. He explains that there are many positives to taking on individuals who have had a record. This not only provides reliable individuals with employment and career opportunities, but also allows companies to assist in ending the cycle of offending that often occurs as a consequence of minimum job prospects.
In addition, there are also many social enterprises that have become increasingly popular across North America and Europe. A social enterprise is an organization that attempts to maximize social and environmental well-being, by incorporating commercial strategies to operate the business. One of these includes Blue Sky, a U.K. social enterprise that only employs ex-offenders. The company trains and provides jobs to those who have criminal records, and has helped over 1,000 offenders since 2005.
Unfortunately, there are currently no companies in Canada that openly and publically focus or orient their hiring process to ex-offenders.
However, over the years there have been several social enterprises that have focused on training and hiring those who have been released from prison.
One social enterprise that works toward providing training and employment for those leaving prison is Klink Coffee. Klink is a part of the John Howard Society of Toronto and works with former offenders by providing these individuals with the opportunity to overcome one of the biggest obstacles after leaving incarceration – employment.
Through Klink, former offenders have the ability to receive job training and be a part of the manufacturing, distributing and sales process of Klink Coffee. These individuals have the ability to develop transferable skills and eventually find employment within a variety of other industries through the Klink program.
Programs and companies oriented towards hiring and training formerly incarcerated individuals are becoming increasingly important. As Canadian's have seen more punitive and harsher criminal justice policies, higher and longer incarceration rates, and overcrowding within the prisons and jails, there is a greater need for these types of opportunities.
Finding and maintaining employment is one of the greatest obstacles for those who experience incarceration. Additionally, the likelihood of reoffending decreases amongst those who find and maintain employment. Therefore, hiring ex-offenders not only helps a company and the individual, but can improve society as a whole.
PAC's Ongoing Service Commitment
Email [email protected]
Schedule a Call https://www.pardonapplications.ca/schedule-a-call/
My Account Dashboard https://dashboard.pardonapplications.ca/