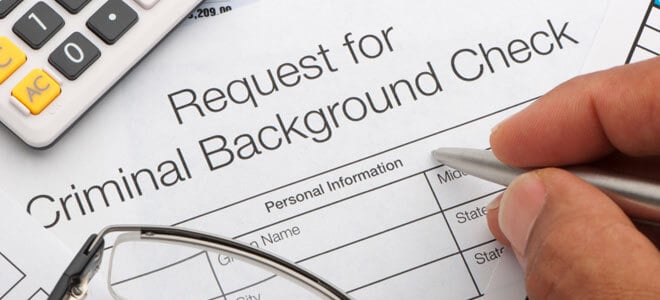 Criminal record "sneaks up" on middle-age Canadians
Canadians who get a standard background check for employment or volunteer work surprised to find lingering criminal record, says CEO of nationwide Pardon firm.

OTTAWA, ON — Canadians who received an absolute or conditional discharge before July 24, 1992, shouldn't be surprised to find a lingering criminal record still attached to their name, according to the CEO of a nationwide firm which helps applicants obtain a Pardon, U.S. Waiver or Criminal Record Purge.
"It sneaks up on people doing a standard background check for employment or volunteer work", said Chris Ketko, CEO of Pardon Applications of Canada.   "Many Canadians believe they were told by the court or their lawyer that they wouldn't have a record after they met the conditions of their discharge", he said.  "But that isn't the case".
In Canada, a discharge is a sentence passed in criminal court in which an individual is found guilty of an offence but is deemed not to have been convicted. Although a discharge is not considered a conviction, the individual still obtains a criminal record which is kept on the nationwide criminal database system (known as "CPIC") for a period of 1-year (absolute) or 3-years (conditional).  While no conviction occurs, the offender is typically required to fulfill certain conditions as part of the sentence, such as probation or community service.
But discharges handed out before July 24, 1992 are not automatically purged, forcing many Canadians to take action on an almost 3-decade old record.
"Where people get surprised is attempting to volunteer at their kids' school, sports team, or applying for a job ", Ketko said. "That's when the past catches up to the present".
The solution is an official discharge purge application which is petitioned to and reviewed by the RCMP.  The applicant can either attempt the purge process on their own, or retain assistance to complete and submit their application.   Once approved, the applicant's criminal discharge(s) are purged from the CPIC and won't show up on a background check.
Ketko added that even travelling to the United States can be a problem for individuals that don't attempt to purge their discharge before crossing the border.  The CEO, who co-founded the firm 2011, has served more than 450,000 applications & inquiries related to the limitations of individuals with a criminal record.
"The U.S. Customs & Border Control has access to the same criminal database system as the police in Canada", he said.  "They might not be able to tell exactly what happened, but they'll likely know you were charged."
More than 5 million Canadians have a criminal record, and most contain at least one actual conviction.  Unlike a discharge, a conviction requires a Pardon to be removed from the CPIC.  A Pardon (now known as a "record suspension") is an entirely separate application from a purge.
Individuals can find out whether they require a purge or a Pardon by obtaining a free qualification email report.
"Clearing your criminal record with a purge or Pardon represents an opportunity for closure and peace of mind for Canadians and residents", said Ketko.  "Whether you retain Pardon Applications of Canada or attempt the application process on your own, the worst thing to do is nothing".
PAC's Ongoing Service Commitment
Email [email protected]
Schedule a Call https://www.pardonapplications.ca/schedule-a-call/
My Account Dashboard https://dashboard.pardonapplications.ca/
---
Pardon Applications of Canada is a nationwide A+ Accredited processing firm for Canadian Pardon, U.S. Entry Waiver & Criminal Record Suspension & Purge applications.  For more information or to start an application, call 866-383-9744 or [email protected].