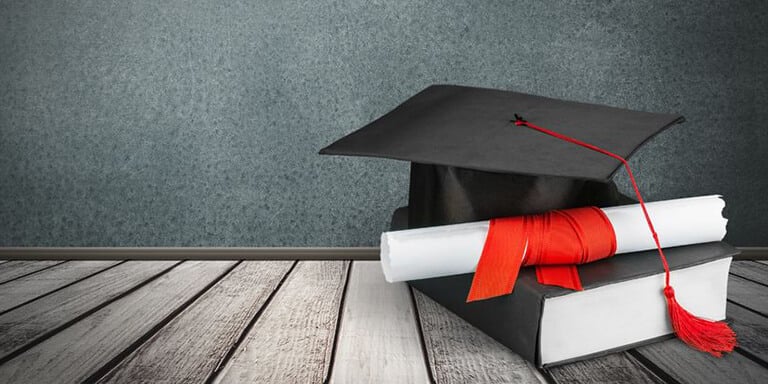 Criminal record checks don't just apply to employment – they also happen when applying to educational institutions in some cases. Many Canadian colleges and universities require criminal background checks upon entry to specific fields of study, as many programs offer practicum courses which involve working closely with the public, vulnerable persons and sensitive tools or information.
Many of these institutions have included criminal background checks as an important part of the process of selecting candidates for their programs, while others have made them a general component in the application process. Read on to learn more about how a Canadian pardon / record suspension can be helpful in this situation.
Fields requiring criminal record checks
 Criminal record checks are necessary for all types of programs including bachelor's degrees, career programs, university transfer programs, post-degree programs, post-baccalaureate and graduate diplomas, associate degrees and part-time studies. Applying as an independent student to take a few courses could even present issues with some institutions who have strict guidelines.
Furthermore, many programs offer co-operative education opportunities, professional training, and language acquisition programs – all of which operate within the community and public at large.
In Canadian universities, fields or degrees requiring criminal background checks include:
Education degrees
Teacher's college
Any psychology degree (especially including counseling and child psychology)
Social work or counseling diplomas
Endodontics (Craniofacial Sciences)
Gender, Race, Sexuality and Social Justice programs
Museum education
Occupational and physical therapy
Dentistry (orthodontics, pediatric dentistry, periodontics)
Population and health degrees
Theatre
Licensing
In addition to these fields of study, criminal record searches are necessary to obtain licenses that many of these fields require to practice within a profession. For instance, if an individual wants to complete a massage therapy program and practice in their field, they will need to acquire a license to be registered in their province of practice.
Another example could be working in industries like hotel and management, hospitality, food and drink and tourism –all of which also present the need for specific licensing that a past criminal history can affect.
How a pardon can help
A Canadian pardon / record suspension can be helpful to obtain before applying to any type of schooling. It gives the individual a chance to start with a clean slate, to remove judgment or obstacles because of their past criminal history, and let a person focus on their education.
Institutions unfortunately look closely at the students they bring into their programs. Having a pardon / record suspension however, gives the prospective student a sense of control over the dissemination of information as their information will remain concealed from public view, with some exceptions.
Examples of situations where information will not remain concealed include when an individual:
Committed sex-related crimes (especially with children)
Commit a crime during the process of obtaining a pardon or while they are holding one
Finally, if a student indicates that they are in the process of obtaining a pardon / record suspension, this shows a person's formal efforts toward rehabilitation and integrating into society as a productive member. The school may choose to listen to an account of a criminal history before making a final decision.
PAC's Ongoing Service Commitment
Email [email protected]
Schedule a Call https://www.pardonapplications.ca/schedule-a-call/
My Account Dashboard https://dashboard.pardonapplications.ca/