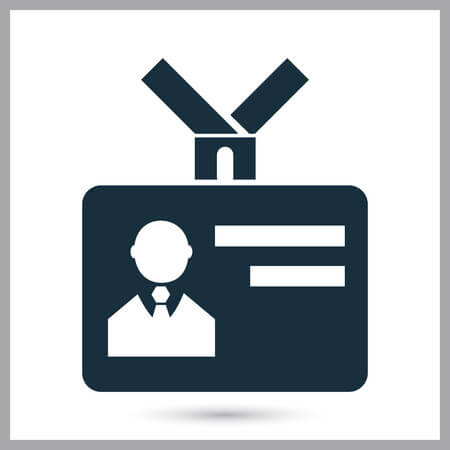 Working in certain businesses and trades or operating in a specific profession often requires obtaining a license or permit. The License & Permit Issuing Office in your city issues licenses, which are often governed by city bylaws. Some licenses also operate at the provincial and federal levels as well. Here is a comprehensive breakdown of licensing and permits in Canada and information on how a pardon / record suspension can help a person with a past criminal history successfully obtain the license or permit they require.
Municipal licensing
Generally, all licensing involves obtaining a criminal background check as part of the general process. This is to ensure that those working in these sectors will operate in a manner that promotes good conduct and public safety. Some professions that require professional licensing or permits include:
 Adult Entertainment Clubs (AECs) – owners, operators, managers and entertainers
Arcades and pool hall businesses
Auctioneers
Boat rental businesses
Personal services – tattoo and piercing shops, electrolysis, hair salons, nail shops, waxing etc.
Bowling Alleys
Building Cleaners
Building Renovators
Car wash, gas station and garage owners
Circuses and carnivals
Pawn shop owners
Pet shop owners
Second hand store owners
Limousine Companies
… and much more
Provincial Licensing
In terms of provincial licensing, there is some cross over between some of the listed professions above. For instance directly selling gasoline, propane and diesel requires provincial licensing in many provinces, and automotive repair shops and custom auto specialty shops often need provincial licensing as well.
Other examples where this type of licensing is necessary include running a funeral home, working in a cemetery, running a collection agency, working in real estate, retail order sales, restaurants, manufacturing, insurance and more.
Federal Licensing
Licensing at the federal level is usually associated with importing and exporting goods in and out of Canada. This can include importing clothing and textiles, cultural property, controlled agricultural products, animals (exotic, aquatic), firearms and ammunition, steel, food, natural gas, plants and plant products etc.
In terms of exports, permits are required at the federal level to export sugar and sugar products, commercial goods, terrestrial animals, peanut butter, soft lumber, food, logs, energy, and military goods and technology and more.
Getting a Pardon
In order to obtain licensing or permits at any of the three levels of government (municipal, provincial or federal) an individual must pass a Canada-wide criminal background check as stated above.
Some additional documentation is also necessary for certain types of permits.
This includes documentation such as:
Letters of employment
Certificate of insurance that meets the bylaw in your city
Certificate of qualification
Driving record abstract check
Food handler's certificate
Holistic practitioner membership letter or certificate
Medical certificate
Photo of a vehicle, trailer or cart,
Provincial driving instructor's license (for teaching)
Proof of vehicle ownership
A public health inspection report
Technical standards and safety authority certificate
… and more
A past criminal history affects all of these matters going forward. Obtaining a pardon will increase chances for a successful licensing or permit application and indicates a true effort toward rehabilitation by the applicant. Canadian pardons / record suspensions can make a world of a difference to an individual who has been compromised by a criminal past, as it allows them to move on as a productive member of society. Learn more about Canadian pardon qualifications today.
PAC's Ongoing Service Commitment
Email [email protected]
Schedule a Call https://www.pardonapplications.ca/schedule-a-call/
My Account Dashboard https://dashboard.pardonapplications.ca/