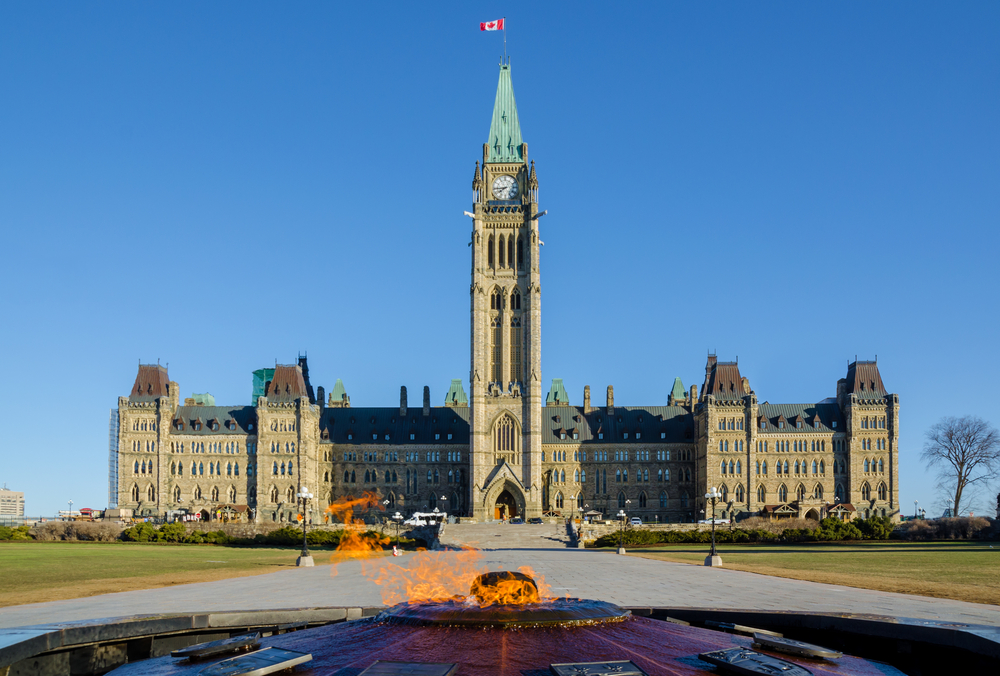 FOR IMMEDIATE RELEASE
22-DEC-2021 (OTTAWA) — Pardon Applications of Canada (PAC), the leading A+ BBB Accredited processing service in Canada for Canadian Pardon (record suspension) applications is pleased to announce that the government of Canada has reduced its filing fee for submitted applications from $657.77 to $50.00, effective January 1, 2022.
The change in filing fee fulfills an election promise made by the Liberal government, and rolls back the substantial increase originally imposed by the previous Conservative government in 2012. At that time, the government's filing fee was $150.00 but was increased, along with other changes to the Criminal Records Act.
The filing fee is only one cost to obtain a Canadian Pardon (record suspension). Other fees include fingerprinting, court & police disbursements, local record checks and the actual service work to complete the Pardon application process. However, the significant reduction in the filing fee once an application is formally submitted to the Parole Board of Canada is both welcome and substantial.
"This reduction of the government's filing fee for Pardon applicants across Canada is significant. The previous increase to $657.77 was frustrating for many Canadians and residents looking to have a second chance at their publicly visible record. We are ecstatic for this change, which will benefit Pardon Applications of Canada applicants both current and future", said CEO Christopher Ketko. "It was something we've been lobbying for on behalf of our applicants and a long time coming."
Ketko, who co-founded Pardon Applications of Canada in 2011, added that the reduced filing fee makes paying for a Pardon much more "realistic", especially for those hit hard by the pandemic or struggling with employment issues. Since 2011, the private firm which offers 14 nationwide offices across Canada, has responded to and processed more than 1 million Pardon application inquiries, applications and requests.
"We are preparing for an explosion of new applicants given this positive news", he added.
Pardon Applications of Canada also announced that existing applicants applying for a Pardon whose application has not yet been submitted to the Parole Board will receive the benefit of the filing fee reduction. For those who have paid the filing fee in advance through the CDR process, a $608 credit ($658 less $50) will be issued, whereas those who have not yet paid the filing fee will be subject to the new $50.00 rate on their future CDR. Applicants can expect to see the credit or refund applied within the next couple of weeks.
In Canada, both a "Pardon" and a "Record Suspension" exist independently, although the net result of the two are virtually the same. Technically, a Pardon is applicable to individuals in which their most recent offence date occurred before March 13, 2012 whereas thereafter, the application is known as a Record Suspension. Either way, once the application is approved by the Parole Board of Canada, the individual's publicly visible criminal record is sealed, meaning that the Pardoned applicant can confidently apply for employment or volunteer without concern of a background check, amongst other benefits.
To see if you qualify for a Pardon (record suspension), visit the official website via https://www.pardonapplications.ca or Schedule a Call with an accredited Officer of Pardon Applications of Canada. The call is free and there's no obligation to actually start an application.
PAC's Ongoing Service Commitment
Email [email protected]
Schedule a Call https://www.pardonapplications.ca/schedule-a-call/
My Account Dashboard https://dashboard.pardonapplications.ca/