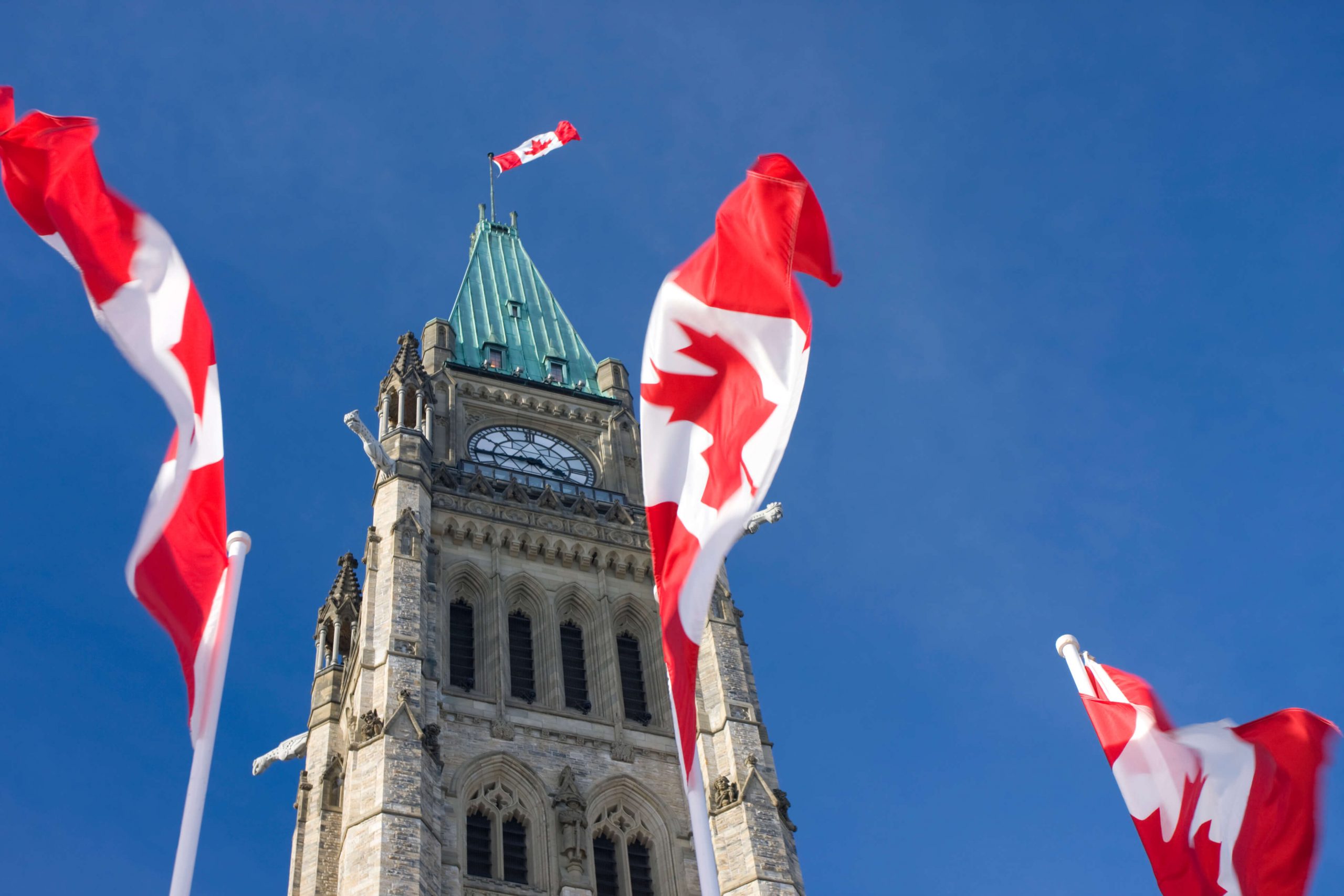 By Pegah Memarpour, freelance columnist for Pardon Applications of Canada
As the leader of the Conservative Party, Stephen Harper has put forth many tough-on-crime and victim focused initiatives that have changed the criminal justice and penal system in Canada.
Since his 2006 inauguration, Harper has put forth dozens of amendments to Canadian legislations, many of which have been geared towards the manner in which we penalize Canadian offenders.
End of conditional sentences
In December 2007, the Conservative government implemented one of the first of many changes to the Criminal Code and Conditional Sentences. The first of Harper's tough-on-crime agenda.
The new legislation rendered the option of conditional sentence orders prohibited for specific offenders. Those convicted of a serious offence causing personal injury, a terrorism offence, or a criminal organization offence that has a maximum punishment of ten years in prison, would no longer be given a conditional sentence.
Conditional sentences are punishments that do not include a period of incarceration, instead prisoners may be given other punishments, such as curfews, house arrest, drug treatment counselling, or community service. Meaning that with the new law those offenders will not have that option any longer.
2:1 to 1:1
In 2010, the government imposed another initiative to ban judges from crediting offenders less time in custody by allotting them 1.5 days for every day served in remand pre-sentencing. The new Act said that every day in custody before sentencing would only be worth one day off any subsequent sentence. Meaning that offenders would no longer be allowed to reduce any time off their sentence, regardless of how long they had spent in custody before sentencing.
End of house arrest
Several months later in 2010, another amendment towards conditional sentences was imposed. The new legislation enacted the end of house arrest for those convicted of violent and several non-violent charges.
The new legislation makes it so that judges no longer have the option to sentence violent offenders, and other offenders charged with non-violent offences (e.g., those charged with car theft, theft over $5000, and fraud over $5000) with house arrest. Making it so that judges would have to punish those offenders with more punitive options.
Bill C-59
Just over a year later, the Conservative government enacted the abolition of early parole Act for non-violent offenders, Bill C-59.
This abolished the parole system where those convicted of non-violent offences could receive day parole after services one-sixth of their sentence, and full parole after serving one-third. The new legislation, would make it so that non-violent offenders would no longer be eligible for parole before the end of their sentence.
Bill C-48
A short time later, the Conservative government implemented Bill C-48. This new Bill ended sentence reductions for offenders convicted of murder, where offenders would have to wait the full 25 years before being eligible for parole. Prior to this Bill, offenders convicted of murder could be considered under the Faint Hope Clause, and request to have their parole hearing after 15 years of incarceration, as oppose to 25 years.
In addition, those serving sentences for multiple murders, could now be given consecutive parole ineligibility periods. Meaning they would serve each sentence after another. For instance, if someone is convicted of two first degree murder charges, the individual would serve 50 years before the possibility of parole (two 25 periods).
Bill C-10
The Safe Streets and Communities Act was one of the most controversial Bills put forth by the Harper government in 2012. It received international attention, as many governments, including Texas, spoke against the Bill and its predicted consequences.
The omnibus Bill would enact mandatory minimum sentences, harsher punishments for drug offences and significant changes to pardon and waiver eligibilities. Furthermore, Bill C-10 also increased the cost of pardon (record suspension) fees from $150 to $631.
Bill C-32
More recently, Harper has put forth a new victim's Bill of rights. The new Bill will provide victims with more channels to have their victims statements heard, and be more involved in the court process. The Bill will also impose monetary restitution for victims when applicable, and a greater amount of resources to manage their diverse needs.
The new Act will also provide up-to-date photographs to victims when offenders are released from custody.
Bill C-54
A short time later, an amendment was imposed to the criminal code for those that were deemed "not criminally responsible" as a result of mental illness (NCRMD). The Act would make it so that offenders deemed NCRMD who are found high risk would only be allowed a review every three years, as opposed to annually. The review board is responsible to review every individual offender to determine whether they are able to be released.
Critics of the Bill argue that the majority of offenders who receive the NCRDM status are incarcerated for assault and threat, while less than 10% are incarcerated for murder. Additionally, victims of said offenders are for the most part relatives, friends and health care professions, and not strangers to the offender.
Unfortunately, the critics of these tough on crime initiatives have pointed out many negative consequences of these new amendments. Arguing that these new practices will create a more restrictive, punitive, and violent penal system, where the needs of prisoners – especially those suffering from mental illness – will remain unmet.
In addition, many have highlighted the cost these new legislations will bring about, as it costs over $100,000 a year to house one federal male inmate, while it costs less than a quarter of that to impose community sanctions on offenders.
PAC's Ongoing Service Commitment
Email [email protected]
Schedule a Call https://www.pardonapplications.ca/schedule-a-call/
My Account Dashboard https://dashboard.pardonapplications.ca/
Pegah Memarpour is a freelance columnist for Pardon Applications of Canada, the nationwide processing firm for Canadian Pardon (Record Suspension) & U.S. Entry Waiver applications. The opinions expressed are that of the author and do not necessarily reflect those of Pardon Applications of Canada. For a list of statistical references used in this article, or more information on Pardon Applications of Canada, call 866-383-9744 or email: [email protected]