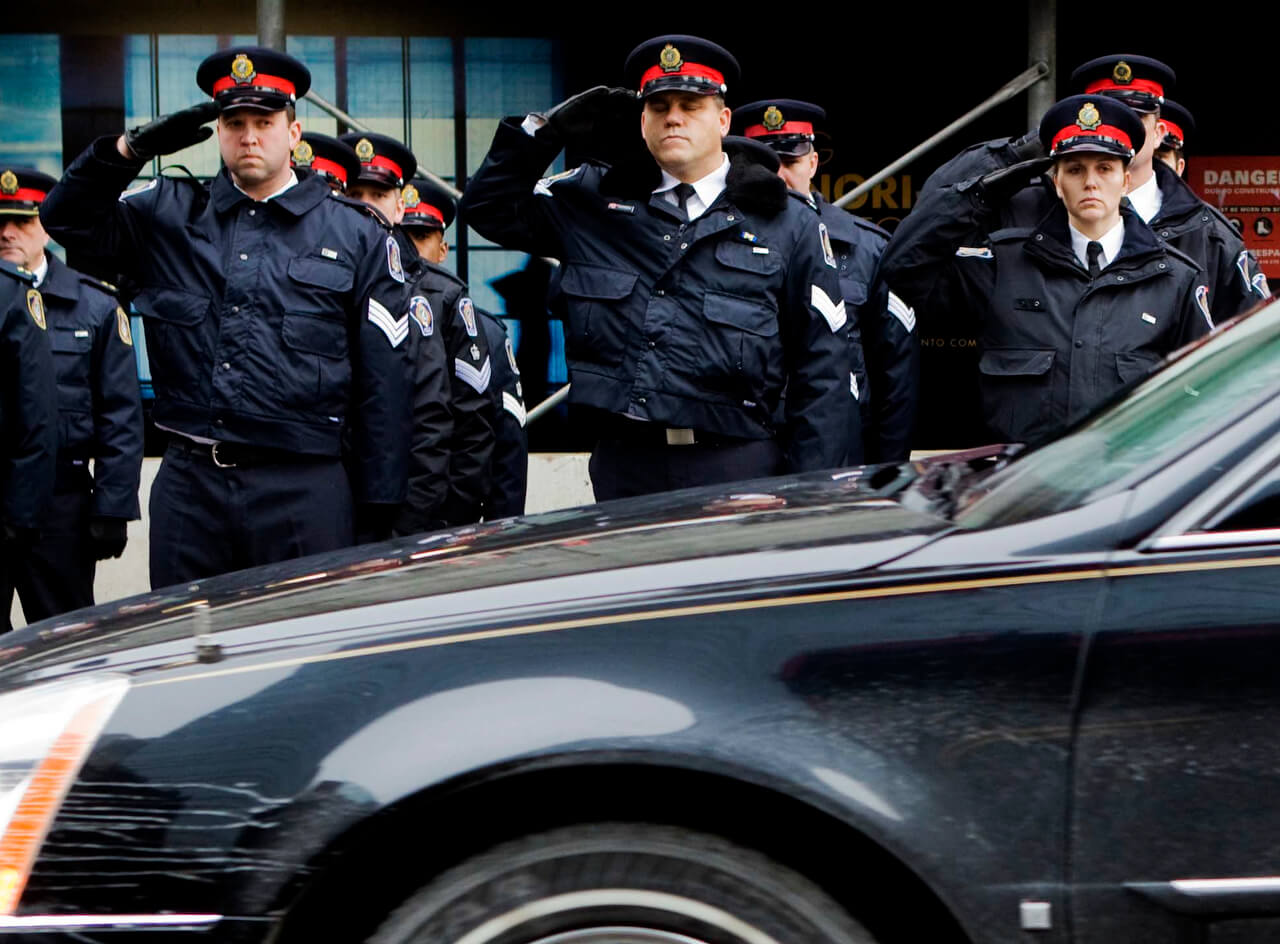 Canada, and every major metropolitan area in it, continues to see lower and lower crime rates with each passing year.
Since peaking in the early 1990s, crime rates across the country have been in near-continuous decline and recently released crime rate statistics from Statistics Canada show the downward trend continued between 2012 and 2013.
No metropolitan area included in the latest report saw an increase in crime rate. Edmonton came the closest with a 0% change.
For the second year in a row, Toronto sported the lowest crime rate of any metropolitan area in the country. With a rate of 2,941 (incidents per 100,000 population), Toronto is the only city to edge below the 3,000 mark.
Other notable crime rate statistics from the report include:
Canada's National Crime Rate: 5,190 (-8%)
Highest Metropolitan Crime Rate: Regina 8,069 (-8%)
Highest Percentage Drop in a Metropolitan Crime Rate: Winnipeg -16% (to 5,368)
Province with the lowest rate: Ontario 3,678 (six of the ten safest cities are in Ontario)
Number of criminal incidents reported by Canadian police services in 2013: 1,800,000
Crime Severity Index
While overall crime rate statistics, which show the volume of crime per 100,000 population, have been tracked nationally since 1963, it wasn't until 1998 that Canada started tracking the combined volume and severity of crime, which is reflected in the Crime Severity Index (CSI).
The CSI assigns a weight to each crime depending on the average sentences given by criminal courts for each crime. Crimes with longer average sentences get a higher weighting. For easier comparison, CSI is standardized to a base year of 100. CSI's base year is 2006.
For the first time ever, in 2013 none of Canada's metropolitan areas reported an increase in CSI. Again, Edmonton pushed the envelope by recording a 0% change, but all other cities reported a decline.
National CSI: 68.7 (-9%)
Lowest Metropolitan CSI: Barrie, ON 42.8 (-14%)
Highest Metropolitan CSI: Regina 109.3 (-7%)
Largest decline in CSI: Victoria -17% (to 59.1)
Not All Good News
The StatsCan report also lists data for individual crimes, non-violent crime CSIs and violent crime CSIs. While rates are down in the vast majority of categories, there is one exception of particular concern. Sexual violations against children is up 12% between 2012 and 2013, lead by a 30% increase in luring a child via a computer.
All these numbers, good and bad, are just that, numbers. There are numerous circumstances and exceptions behind each one. But Canadians can take solace knowing that their lives are less affected by crime with each passing year.
Sources:
http://news.buzzbuzzhome.com/2014/07/cities-crime-rate-in-canada.html
PAC's Ongoing Service Commitment
Email [email protected]
Schedule a Call https://www.pardonapplications.ca/schedule-a-call/
My Account Dashboard https://dashboard.pardonapplications.ca/