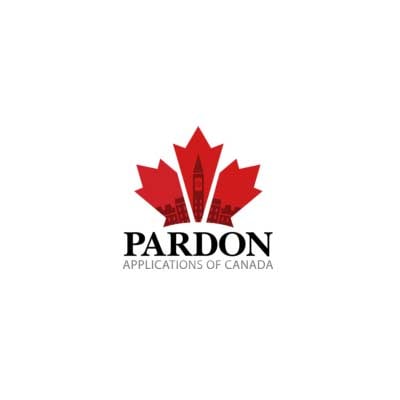 Konrad Bongard, freelance columnist for Pardon Applications of Canada, provides an update on life after the 2012 patent expiry of OxyContin and explores the drug liberalization debate in Canada today.
On Nov. 25, 2012, the patent for brand-name OxyContin expired in Canada. Coinciding with the patent's expiration, Health Canada immediately approved OxyNeo, a tamper-proof oxycodone variant (one of the problems with OxyContin was that its time release could be bypassed by crushing and snorting it). Then, just a few months later, a generic version of the standard, timed release oxycodone was approved by Health Canada.
Health Canada's decision to allow generic time released oxycodone came amidst a chorus of objections. In 2012, Ontario's Health Minister Deb Matthews decried the move, claiming that it would cost the province as much as $500m/year in rehabilitation and social costs. Alvin Fiddler, deputy grand chief of the Nishnawbe Aski Nation, characterized the decision as an "unwelcome blow" to aboriginal communities.
Ontario, British Columbia, Saskatchewan, Manitoba and Prince Edward Island have all deleted all oxycodone variants from their formularies, with the exception of the tamper-resistant OxyNeo.
Then Health Minister Leona Aglukkaq, for her part, insisted that 100 other drugs which resemble OxyContin are available on the market, and that a blanket ban of prescription opiods was medically unfeasible.
Ontario has the highest rate of prescription drug use per capita in Canada, and approximately 550 Ontarions die each year because of prescription opiod abuse (more generally, Canada has the highest rate of opiod consumption per capita in the world). And according to Simon Fraser University's Benedikt Fischer, more than 50% of adults on some Canadian reserves are addicted to OxyContin.
More recently, the controversy surrounding OxyNeo and generic oxycodone has flared up again because of the discovery of a pharmacy employee in Ontario who pilfered nearly 20,000 oxycodone pills (a value of $5.6m) in order to resell them for illegal U.S. trafficking—the biggest theft to occur in Canada since generic oxycodone was approved by Health Canada. In 2012, the risk of cross-border smuggling of oxycodone was brought to the attention of the public when it was discovered that—in the immediate aftermath of the U.S. ban on OxyContin, prior to when it was banned in favour of generic substitutes in Canada—prescription rates in the border city of Windsor had quadrupled.
The United States has completely banned OxyContin, as well as generic, non tamper-resistant oxycodone substitutes, and has recently been applying pressure on Health Minister Rona Ambrose to follow suit in order to curb cross-border trafficking. Gil Kerlikowske, the current Commissioner of U.S. Customs and Border Protection, wrote a letter to Ambrose last year contending that "more can be done to prevent the misuse and diversion of generic oxycodone products, which remain available in Canadian markets in crushable forms."
"Ontario has the highest rate of prescription drug use per capita in Canada, and approximately 550 Ontarions die each year because of prescription opiod abuse…"
The ban imposed on brand name OxyContin, it is worth mentioning, has had some effect—there were 60% as many OxyNeo prescriptions in Ontario in 2013 than there were OxyContin prescriptions in 2012; in B.C., 67%, and in Newfoundland, 22%. However, prescriptions to other drugs such as Hydromorph Contin and Fentanyl, which are available in the federal but not provincial formularies, have quickly risen to fill the gap. Hydromorph Contin, in particular—which is made by OxyContin producer Purdue Pharmaceuticals—is two and a half times as strong as OxyContin, and prescriptions doubled in the fifteen months after the OxyContin ban was introduced.
Compounding the problem is the lack of available spots in methadone programs for bucking addiction in Ontario, which—while costing $6,000/person—are far cheaper than the $44,000/person it costs to have addicts go untreated.  Some medical experts have also argued that hospitals should be checking every single long-acting opiod prescription, to make sure they are not being abused or used for trafficking.
Law enforcement has its work cut out for it, too. As Dr. Nabarun Dasgupta, a physician who tracks the price of street drugs by crowdsourcing online, points out: "One of the challenges for Canada is they don't have a good monitoring system."
There may be a lesson in this for Canada's politicians. Given the widespread abuse of prescription opiods, as well as the difficulties with trafficking generated by inconsistent legislation on both sides of the U.S.-Canada border, Justin Trudeau—who has recently floated the idea of legalizing marijuana—may wish to think long and hard about the potential implications of this course of action, especially if it's pursued unilaterally.
This is not to say that liberalizing drug policy is a bad idea. But if it is undertaken in Canada, let's hope that it's handled in a more coherent fashion than the changes in policy regarding oxycodone have.
Konrad Bongard is a freelance columnist for Pardon Applications of Canada, the nationwide processing firm for Canadian Pardon (Record Suspension) & U.S. Entry Waiver applications.  The opinions expressed are that of the author and do not necessarily reflect those of Pardon Applications of Canada.  For a list of statistical references used in this article, or more information on Pardon Applications of Canada, call 866-383-9744 or email [email protected]. 
PAC's Ongoing Service Commitment
Email [email protected]
Schedule a Call https://www.pardonapplications.ca/schedule-a-call/
My Account Dashboard https://dashboard.pardonapplications.ca/