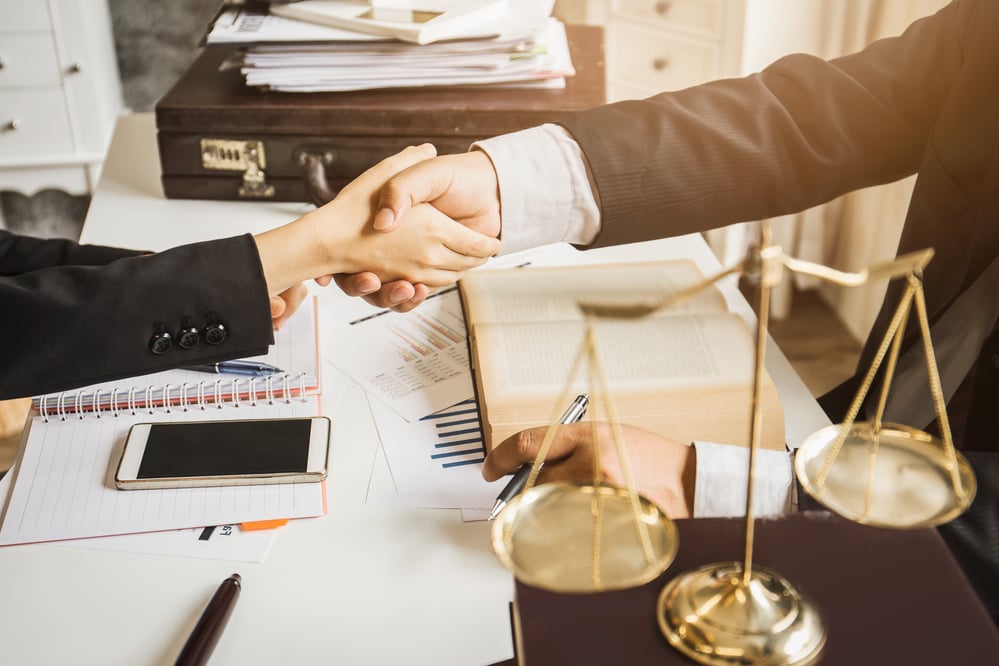 Why Accreditation & Verified Reviews Are Critical to Choosing the Right Pardon Service
by Joel LaForest, Research Analyst with Pardon Applications of Canada

In Canada, we try hard to make our laws, politics, and justice system as fair and as equitable as possible.
This equal sense of justice is precisely why, in 1985, the Progressive Conservative government enacted the Criminal Records Act and made it possible for individuals to apply for a Criminal Record Suspension (also known as a Pardon). But when it comes to applying for a Record Suspension, the process can be rather challenging to navigate.
That's why most individuals choose a Pardon service to help them obtain the appropriate documents, fill out their applications and navigate the system.
However, because many Pardon services are available, choosing one often seems more complicated and overwhelming than it should be.
Below, we'll look at the importance of choosing a Pardon service that isn't only knowledgeable about Pardon applications but also accredited by trustworthy institutions and backed by verified customer reviews.
BBB Accreditation
The Better Business Bureau is a private, nonprofit organization founded more than a hundred years ago in 1912.
Although BBB isn't associated with any type of government agencies or institutions, their self-described goal focuses on building marketplace trust to create a better environment for both businesses and consumers in Canada, the United States, and Mexico.
When the Better Business Bureau accredits a business or organization, it means that they've been screened and determined to meet all BBB accreditation standards, including a commitment to good faith when it comes to acknowledging and resolving consumer complaints.
Pardon Applications of Canada (www.pardonapplications.ca) is one service which has achieved an A+ Accreditation and adheres to all of the BBB business standards.
Verified Customer Reviews
In 2021, it's easier than ever for brands to show up on the internet, write a few highly biased reviews about themselves, and then have their friends or colleagues post them on Google under different names.
That's why it's essential to look for a Pardon service that has verified reviews from the Better Business Bureau and other trusted organizations.
Out of a total of 68 BBB verified reviews, Pardon Applications of Canada boasts an overall customer rating of 4.76/5 which leads the industry. Check out their BBB verified reviews, and form an opinion for yourself if this is the right service for you.
Choosing the Right Pardon Service
If you're looking to apply for a Record Suspension and put your criminal past behind you, it's best to avoid working with speculative companies that may not genuinely care about their customers.
Pardon Applications of Canada has the largest number of verified BBB reviews compared to its competitors.
With full transparency, I work with Pardon Applications of Canada in a research capacity and have come to learn about the quality of service they're able to provide. But regardless of my personal bias and experience, you should not automatically choose them over another service.
Instead, I highly recommend that you do your research, read reviews, and learn about what other companies and services are available here in Canada.
Whether you choose Pardon Applications of Canada or any other provider, you'll be making the best decision for you and your future.
PAC's Ongoing Service Commitment
Email [email protected]
Schedule a Call https://www.pardonapplications.ca/schedule-a-call/
My Account Dashboard https://dashboard.pardonapplications.ca/
---
About the Author
Joel LaForest is a Research Analyst with Pardon Applications of Canada and the owner of The Hobo Marketing Co., specializing in writing about law, finance, health, and wealth.
To see if you qualify for a Canadian Pardon, fill out the form below or contact Pardon Applications of Canada via 866-383-9744.