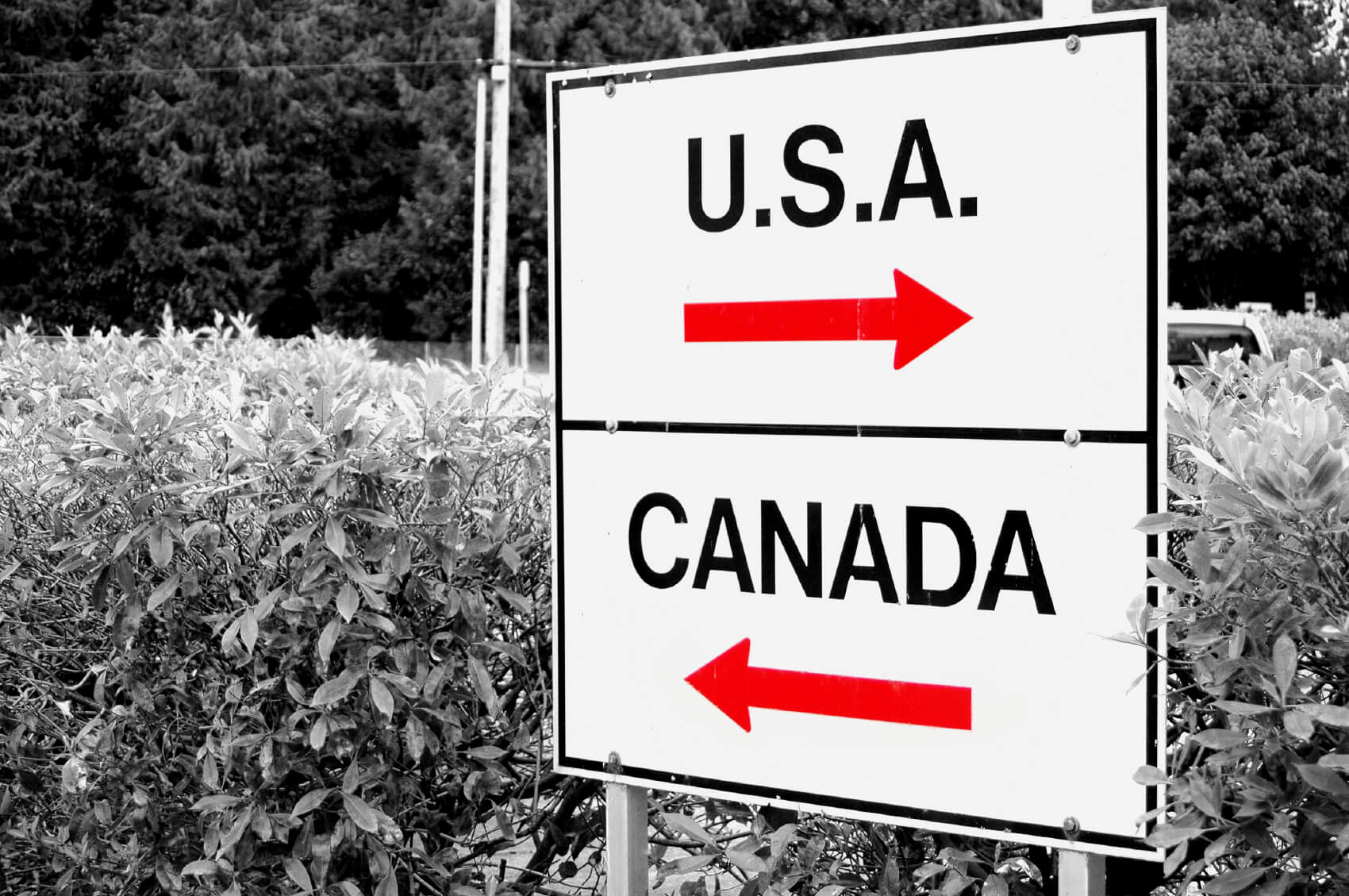 By Pegah Memarpour, freelance columnist for Pardon Applications of Canada
Approximately 1.8 million Canadians travel over to the United Stated every month, a number that has increased by 2.0% for the month of March 2015.
With peak summer travel season right around the corner, many travelers may be wondering how to capitalize on their vacation by spending minimal time actually crossing borders. Which, for some, can take hours depending on the chosen travel route.
With 1.1 million Canadians joining the NEXUS travel program every year, NEXUS is becoming a widely used way for Canadian and American travellers to expedite the lengthy travel process.
The joint program between the United States and Canada is designed to save time during border clearance for pre-approved, low-risk passengers.
Whether travelling by air, land, or sea NEXUS users will save time via designated lanes, kiosks, and security check lines. The NEXUS card can also be used as a passport to enter into the United States or Canada.
The NEXUS program also does not require air transit passengers to remove their shoes, belts and coats. Additionally, travellers will be allowed to keep their carry-on liquids in their bags while passing through security, which will save a significant amount of time when travelling through airport security.
Although the government cannot say how much actual time will be saved by passengers, over the last year many new NEXUS lanes have been built for land Borders, and new kiosks and security lanes in local airports.
This ease in travel will cost applicants $50 Canadian or US for the entire process, and requires an application be submitted and approved by both Canadian and United States authorities. There are third party service providers that charge an additional fee to prepare and submit the application, however, this does not necessarily guarantee application approval.
Additionally, the registration process also requires applicants to satisfy a series of eligibility criteria, as NEXUS travellers are expected to obtain clearance as low-risk passengers.
The NEXUS eligibility criteria states that applicants may be disqualified from the process if they are:  inadmissible to enter Canada or the U.S. legally under the immigration laws; if they provide false information on their application; if they have been convicted of a serious criminal offence in any country that they have not been pardoned for; if they have violated any customs, immigration, or agriculture laws that have been recorded; or if they fail to meet any additional requirements.
The application process also requires applicants to prepare a written statement if they have ever been convicted of any offences that they have not received a pardon for, or if they have ever received a U.S. waiver from a government agency.
Those Canadians with more serious criminal records are not admissible to enter the United States, therefore, this would mean that Canadians with a criminal record would be required to apply for a record suspension before applying for the NEXUS program.
Anyone with dismissed, withdrawn, stayed, or conditional discharges will also be required to go through the proper avenues to have their record cleared, as this information will appear on one's record when applying for NEXUS. This information, if not removed, will result in the denial of a NEXUS application in most cases.
Additionally, Canadians who are inadmissible to enter the United States would have to apply for a U.S. Waiver before being eligible to apply for NEXUS.
The NEXUS card, if approved, is said to save travel time, and ease any issues when travelling to and from Canada and the United Sates. A convenient and advantageous tool for those regular cross country travelers.
Pegah Memarpour is a freelance columnist for Pardon Applications of Canada, the nationwide processing firm for Canadian Pardon (Record Suspension) & U.S. Entry Waiver applications. The opinions expressed are that of the author and do not necessarily reflect those of Pardon Applications of Canada. For a list of statistical references used in this article, or more information on Pardon Applications of Canada, call 866-383-9744 or email: [email protected]
PAC's Ongoing Service Commitment
Email [email protected]
Schedule a Call https://www.pardonapplications.ca/schedule-a-call/
My Account Dashboard https://dashboard.pardonapplications.ca/