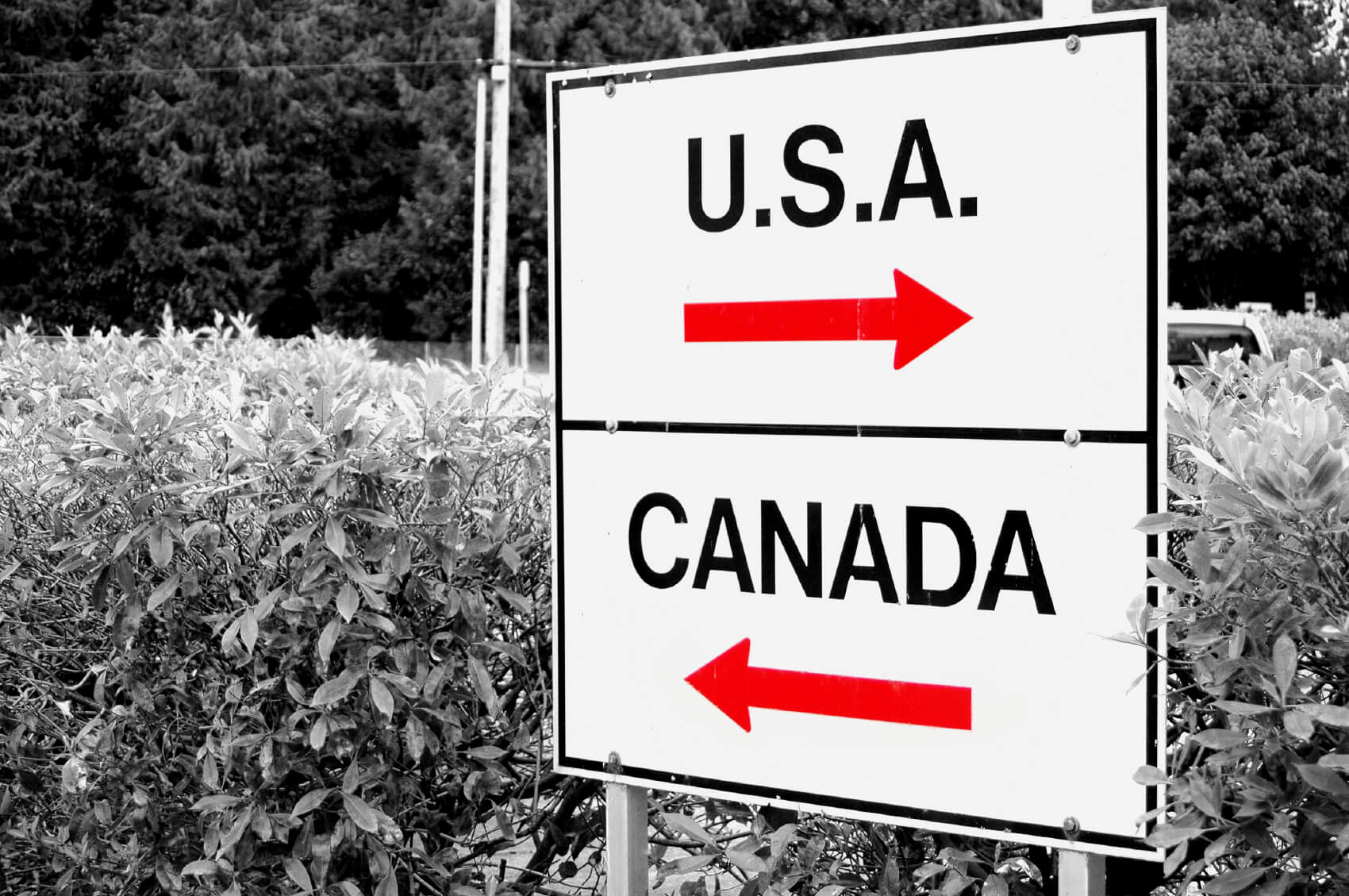 NEXUS provides useful benefits to frequent travelers, such as self-serve kiosks at multiple Canadian international airports, dedicated lanes at land border crossings, and the ability to report entry by phone to a Telephone Reporting Centre when travelling into the U.S. by sea. NEXUS is a joint initiative between the governments of the United States and Canada, implemented as part of the Trusted Traveler Program. A NEXUS card is invaluable to travelers who want to spend less time travelling, and more time adventuring. In fact, over 1 million Canadians have obtained a NEXUS card since its inception.
However, there are several distinct eligibility requirements that must be fulfilled in order to be approved for a NEXUS card. An application must be submitted via mail or through the United States' GOES online system, and you must attend an interview with an agent from the Canadian Border Services and a U.S. Customs and Border Protection officer. In addition, a NEXUS application may be denied by Canada if you have ever had a serious criminal offence in any country where they have not received a pardon. Conversely, the United States may deny the NEXUS on any grounds related to a criminal offence, no matter how severe.
This restriction means that any offence, even those deemed as less serious, may be the difference between obtaining the NEXUS card and being denied. By obtaining a Canadian Pardon (also known as a Record Suspension) your criminal record will be sealed in Canada. Not only will this prevent Canada Border Services from denying the NEXUS application, but it will also afford peace of mind, by preventing employers and volunteer organizations from discovering your record.
Although Pardons remove criminal records from public view in Canada, they do not expunge your record from the U.S. Customs and Border Protection's database. The U.S. government obtains its conviction information from the RCMP, and holds it in their database indefinitely. Thus, a U.S. Entry Waiver I-194 is required. This document, issued by the U.S. government, allows the possessor to travel freely into the United States, even with past convictions and/or charges attached to your name. It will also assist the U.S. government in approving the application, because it proves that you have already been deemed a safe and low-risk traveler. For more information regarding how the U.S. accesses your criminal record, see What Does the U.S. Know about Your Criminal Record?
If you are interested in travelling to the United States frequently, but feel as though your record is holding you back, Apply Now to begin your Canadian Pardon and U.S. Entry Waiver applications with Pardon Applications of Canada, a leading nationwide Canadian Pardon (Record Suspension) and U.S. Entry Waiver application completion firm. By obtaining a Canadian Pardon and a U.S. Entry Waiver, you maximize your chances of being approved for a NEXUS card.
Chris Curcione is an A+ Accredited Pardon (Record Suspension) & U.S. Waiver Officer with Pardon Applications of Canada. Established in 2011, the private firm with nationwide offices in Vancouver, Edmonton, Ottawa, Toronto & Montreal has responded to and processed more than 75,000 record suspension inquiries and applications. Pardon Applications of Canada is A+ Accredited via the Better Business Bureau, uses RCMP Accredited fingerprints and has real reviews by actual applicants. Communication and transparency are at the heart of the Pardon Applications of Canada service.
PAC's Ongoing Service Commitment
Email [email protected]
Schedule a Call https://www.pardonapplications.ca/schedule-a-call/
My Account Dashboard https://dashboard.pardonapplications.ca/