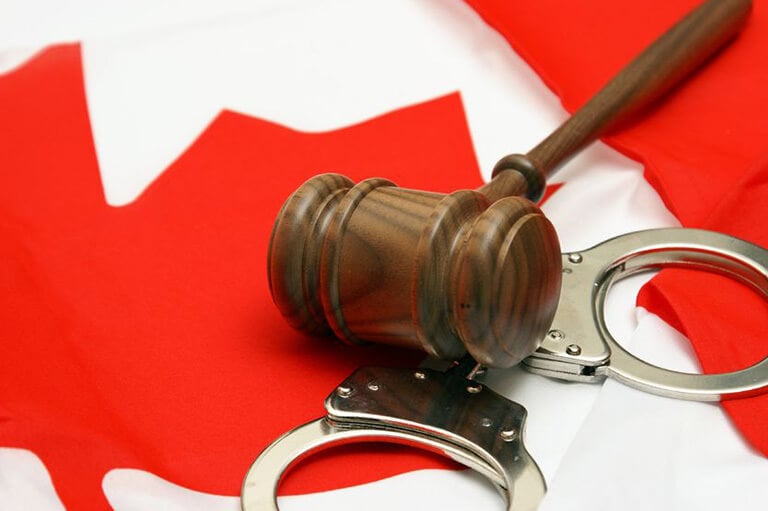 If you are residing or visiting Canada and are not a Canadian citizen, you can be deported for certain crimes of varying severity.  Charges like fraud, theft, aggravated felonies, and crimes of domestic violence can be punishable by deportation, in addition to a criminal record in Canada.  If this happens, there are steps one can take to try and re-enter the country, but it can be a very difficult process.  Here are some of the things that applying for a Canadian pardon extra-nationally entails.
Challenges to obtaining a Canadian Pardon from abroad
One of the most challenging aspects of obtaining a Canadian pardon after you have been deported is simply the distance.  No matter what country a person is deported to, or its geographical proximity to Canada, conducting your affairs through the mail systems of two different countries can be difficult.  Getting certain documents and information will take longer and cost more money.
You are also required to certify your fingerprints with the RCMP when beginning your pardon application process.  The official equipment required to officially take fingerprints and keep them on record is, problematically, located within Canada.
How to Apply
In order to apply for an Authorization to Return to Canada, the deported person must include:
A fully completed Temporary Resident Visa application form
Two passport sized photos of themselves from the past six months
A copy of their passport
A written letter in English or French explaining the reasons they should be permitted to return to Canada
A processing fee of $400.
An applications officer will be paying close attention to the reason why the person was removed in the first place, the possibility that they will repeat their poor behaviour, how long it has been since the deportation order was issued, and their current living situation.  In addition to all this they also will obviously be paying close attention to why the person wants to re-enter Canada as well.
Having a contact or some help based in Canada will contribute immeasurably to your chances of success in applying for a Canadian pardon or record suspension.  Being in contact with a specialized pardon applications service provider that is located in Canada when you are not can significantly help you to have easier access to the official documents and processes you need to know, but can also help you every step of the way in applying for your pardon.
By showing the government of Canada that you are willing to put in the time, effort, and reconciliatory mindset behind getting a pardon, you are presenting yourself in the best light and greatly increasing your chances at being readmitted to the country.
If there is a legal avenue to obtain a pardon or record suspension following a deportation, Pardon Applications of Canada can help with your Canadian pardon application.  Find out if you qualify today to obtain a pardon from outside of Canada.
PAC's Ongoing Service Commitment
Email [email protected]
Schedule a Call https://www.pardonapplications.ca/schedule-a-call/
My Account Dashboard https://dashboard.pardonapplications.ca/