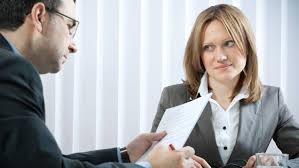 Am I Bondable? Why Being Bondable is Important to Your Job Application
One of the questions you're likely to face on a job application is whether or not you are "bondable."  Being bondable could be an important factor on your job application. Before guessing at the answer, let's take a moment to learn what being bondable means, and understand exactly what your potential employer is trying to find out.
What Does Being "Bondable" Mean for Your Future Job?
To be bondable means that your future employer is ensured and protected against any loss that comes as a direct result of fraudulent, dishonest, or criminal activities of an employee. If you're bondable, it means that you are trustworthy and reliable. And just as important to a potential employer: you don't have a criminal record.  If you do have a criminal record, you may want to consider applying for a Pardon, an important step toward becoming bondable in future.
Jobs Where Being Bondable is Necessary:
Work in the vulnerable sector, such as taxi drivers, teachers, daycare workers, nurses, and coaches
Jobs that involve sensitive client information, such as customers' credit cards or banking details
Service jobs involving interaction with customers
Beyond Bondable
The word "bond" can have many meanings.  In the criminal sense, a bond is a sum of money paid to guarantee a person's appearance in court – example, "the prisoner was released on a $10,000 bond." But in employment terms, a bond is a form of insurance that protects an employer from loss resulting from a fraudulent or dishonest act by an employee. As a potential employee, your ability to be insured by your new employer (and at a reasonable cost) is what makes you bondable.
One example is a "contract bond," which is very common in the construction industry. If you retain a company to complete your home renovation project, and the job doesn't get done, the bond is paid directly to you, the insured. (Don't feel too bad for the insurance company, though – after they pay your bond, they can seek legal recourse against the slacking company for the amount reimbursed!)
But Am I Bondable Right Now?
The simple answer is that if you have no reason to believe you're not bondable, you probably are.  But there are several warning signs which could affect your ability to be bonded. These include poor credit history, payment delinquencies or even poor tax history.
Perhaps the most common obstacle to being bonded is a criminal record. Having publicly visible charges or convictions attached to your name means your new employer will move on to more trustworthy applicants. If you're in that situation, see if you qualify for Pardons (Canada) services which will permanently seal your record from your new employer's judgmental application forms.
---
About the Author
Chris Ketko is CEO and co-founder of Pardon Applications of Canada.  Established in 2011, the A+ Accredited private firm with 14 nationwide offices across Canada has responded to and processed more than 475,000 record suspension inquiries and applications to help clients become bondable.