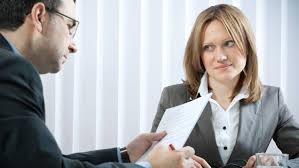 Am I Bondable? Why Being Bondable is Important to Your Job Application
One of the questions you're likely to face on a job application is whether or not you are "bondable." Being bondable could be an essential factor in your job application. Before guessing the answer, let's take a moment to learn what being bondable means and understand exactly what your potential employer is trying to find out.
What Does Being "Bondable" Mean for Your Future Job?
To be bondable means that your future employer is ensured and protected against any loss that comes as a direct result of an employee's fraudulent, dishonest, or criminal activities. If you're bondable, it means that you are trustworthy and reliable. And just as important to a potential employer: you don't have a criminal record. If you have a criminal record, you may want to consider applying for a Pardon, an essential step toward becoming bondable in the future.
Jobs Where Being Bondable is Necessary:
Work in the vulnerable sector, such as taxi drivers, teachers, daycare workers, nurses, and coaches

Jobs that involve sensitive client information, such as customers' credit cards or banking details

Service jobs apply interaction with customers
Beyond Bondable
The word "bond" can have many meanings. In the criminal sense, a bond is a sum of money paid to guarantee a person's appearance in court – for example, "the prisoner was released on a $10,000 bond." But in employment terms, a bond is a form of insurance that protects an employer from loss resulting from an employee's fraudulent or dishonest act. As a potential employee, your ability to be insured by your new employer (and at a reasonable cost) is what makes you bondable.
One example is a "contract bond," which is very common in the construction industry. If you retain a company to complete your home renovation project, and the job doesn't get done, the bond is paid directly to you, the insured. (Don't feel too bad for the insurance company, though – after they deliver your bond, they can seek legal recourse against the slacking company for the amount reimbursed!)
Different Ways To Bond The Employees
The phrase "bondable" in a job application suggests that you are insured or trustworthy to the firm or employer hiring you. It saves or protects the employer from the employee's fraudulent or criminal background actions. The employer needs to know since they will be familiar with the individual who is being employed and the dangers they will face if a crisis develops. This procedure is frequently carried out to conduct a complete background check to allocate their responsibilities correctly.
Bondable also means 'binding terms.' It's a form of agreement, and if the employee decides to breach it, the employer is shielded from the consequences. Employees can be bonded in four distinct ways:
Scheduled Fidelity Bond
To compile a list of workers and insure them all with a bond through an insurance firm that will do background checks.
Blanket Position Bond
Another bond is a Blanket Position Bond, which covers just persons of a specific rank or position. It is frequently employed in organizations with a high turnover rate, where only the 'essential' roles are included in the bond.
Primary Commercial Blanket Bond
The final form of bond is a Primary Commercial Blanket Bond, which protects the firm and its workers. If a group of employees commits a crime, the firm is covered for all employees.
Surety Bond
A Surety Bond is utilized in businesses where large quantities of money or cash are handled. This procedure safeguards and protects the firm from dishonest personnel since insurance companies reject applicants with a criminal past to preserve the company and serve its best interests. This procedure has its drawbacks, one of which is that ex-convicts are not given a chance. Even though hiring people with criminal records carries significant risk, they need a second opportunity to be welcomed and trusted in society and to assist themselves make a fresh start.
Examples
Example 1
If someone with a history of thievery applied for a bank position, they might not be deemed bondable because they would be entrusted with a large quantity of money. However, if the person is designated with the work, this bond protects the bank if the recruited employee who signed this bondable contract steals or commits fraud.
This requirement is required not just for jobs but also for permits and access to other crucial papers. This bond can be created for all workers or a subset of them based on their credentials. It involves a drug test, which is especially important in occupations with medications. The corporation must cover any drug smuggling instances, which are not accountable to its employees.
Example 2
Hiring cleaners or movers in your space without monitoring is another example. When the employer signs the contract, he feels secure knowing that he will be covered even if anything is taken. Vick, for example, is hired by Helen to clear up his apartment so that it may be renovated. Vick shows evidence of being bondable. Vick is left alone to clean up the flat, and he ends up taking some of Helen's valuables, which Helen discovers when she returns. Helen is protected for her stolen belongings since Vick has signed that he is bondable, which means that only Vick will be held liable, and Helen is covered by insurance.
But Am I Bondable Right Now?
The simple answer is that if you have no reason to believe you're not bondable, you probably are. But there are several warning signs which could affect your ability to be bonded. These include poor credit history, payment delinquencies, or even poor tax history.
Perhaps the most common obstacle to being bonded is a criminal record. Having publicly visible charges or convictions attached to your name means your new employer will move on to more trustworthy applicants. If you're in that situation, see if you qualify for Pardons (Canada) services which will permanently seal your record from your new employer's judgmental application forms.
What Makes You Lose Your Bondability in Canada?
As discussed above, your bondability gives your employer assurance that you are trustworthy and reliable with no criminal record. In simple words, your bondability is your ability to get bonded. Many companies always look for bondable employees, as it attests to candidates' professionalism and helps them get insured in case anything goes wrong. If you are wondering if you are bondable or not, you most probably are because unless you lose your bondability status by being engaged in any wrongful activities, you are considered bondable. 
However, there are reasons that could make you lose your bondable status; they are listed below:
Payment delinquencies

A poor tax or credit history

An active criminal record
If you engage in any of the above-given activities or even similar ones, then you can easily lose your bondable status. However, the good news is, even if you lose your bondability, you can consult pardon services to get a pardon and seal your records which will help you start a new journey to become bondable again. 
How To Get Pardon Applications of Canada (PAC) Working For You?
Pardon Applications of Canada (PAC) is on a mission to help and campaign for Canadians and residents who have criminal histories and deserve a second opportunity. PAC provides its clients with transparent, confidential, accurate, and communicative application processing and service. Canada is offering an opportunity to individuals to acquire a bondable status and work in the country with respect. Pardon Application of Canada (PAC) services helps you to become bondable for your job application. For a free consultation, please contact us immediately.
PAC's Ongoing Service Commitment
Email [email protected]
Schedule a Call https://www.pardonapplications.ca/schedule-a-call/
My Account Dashboard https://dashboard.pardonapplications.ca/
---
About the Author
Chris Katko is CEO and co-founder of Pardon Applications of Canada.  Established in 2011, the A+ Accredited private firm with 14 nationwide offices across Canada has responded to and processed more than 475,000 record suspension inquiries and applications to help clients become bondable.