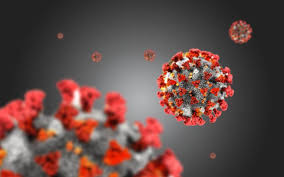 Has COVID-19 Affected Crime Rates In Canada?
In recent months, the outbreak of COVID-19 has caused a shift in crime trends across Canada. During the first 4 months of the pandemic, overall incidents of reported crime were reduced by 16% compared to the previous year. Reports have also noted a 25% decrease in reported property crimes, assaults, and sexual assaults during the pandemic.
However, calls to police actually increased by 4% during this time frame despite the decrease in crime.
In particular, calls to police to request wellness checks and for domestic disturbances have increased since the start of the pandemic. And while there are no exact causes known for these shifts in crime rates, one factor that has experts worried is the increase in alcohol consumption that has occurred in recent times.
Alcohol Consumption and Increased Crime
With more people laid-off and working from home, it seems that people have been consuming more alcohol during the COVID-19 pandemic.
A poll conducted by Nanos for the Canadian Centre on Substance Use and Addiction found that 25% of Canadians (aged 35 to 54) have been drinking more during the pandemic. Additionally, many studies have found a correlation between alcohol and higher crime rates.
In fact, roughly 1 in 4 violent crimes in Canada are committed by someone who had been drinking alcohol beforehand. 37% of all sexual assaults are committed by persons under the influence of alcohol. Finally, studies have shown that 15% of all robberies are committed by individuals who had been drinking.
Studies have also shown that as many as 67% of domestic abuse cases involve the perpetrator having drunk alcohol.
Therefore, in today's pandemic landscape, experts are now concerned about how increased alcohol consumption, combined with work-at-home measures might impact cases of domestic violence.
Domestic Disturbance Cases During COVID-19
Unfortunately, in certain situations, ongoing stay-at-home measures, which are meant to keep us safe from the novel coronavirus, have also caused some victims of domestic violence to be quarantined with their abusers.
During the earlier days of the pandemic, many experts voiced concerns that cases of domestic violence would increase. And now, there is data available to show that these predictions were accurate.
Reports of a domestic disturbance can include anything, ranging from a verbal disagreement to domestic abuse and assault.
Data from Stats Canada shows that calls to police relating to domestic disturbance have increased by 12% from March to June 2020 compared to the same time period last year.
Increase in DUI Offences
The RCMP has also noted a significant increase in the rate of DUI offenses in Canada during recent months.
In March, the RCMP logged 2,885 DUI cases. This number has continued to grow every month as the pandemic continues. In fact, 2762 people were charged in April, but then, that number jumped to 3787 in May. By June, 4272 people were charged with a DUI, which marked a 48% increase since the start of the pandemic.
Obtaining a DUI charge in Canada can lead to a summary criminal conviction. After any sentencing or payment of fines, the offender would need to wait a minimum of 5 years before applying for a Canadian Pardon.
COVID-19 and Canadian Crime Rates
In the end, COVID-19 has been affecting Canadians in numerous ways.
While bars and restaurants were or are still closed during due to COVID-19, the fact is that 25% of Canadians between the age of 35 and 54 have been drinking more, citing a lack of a regular schedule, stress, and boredom as their main reasons.
Of course, we won't know the full impact of COVID-19 until for many months to come.
In the meantime, one thing is certain: increased rates of DUIs and domestic disturbances continue to be a growing concern for experts and law enforcement agencies nationwide.
PAC's Ongoing Service Commitment
Email [email protected]
Schedule a Call https://www.pardonapplications.ca/schedule-a-call/
My Account Dashboard https://dashboard.pardonapplications.ca/
---
About the Author
Joel LaForest is a Research Analyst with Pardon Applications of Canada and the owner of The Hobo Marketing Co., specializing in writing about law, finance, health, and wealth.
To see if you qualify for a Canadian Pardon, fill out the form below or contact Pardon Applications of Canada via 866-383-9744.