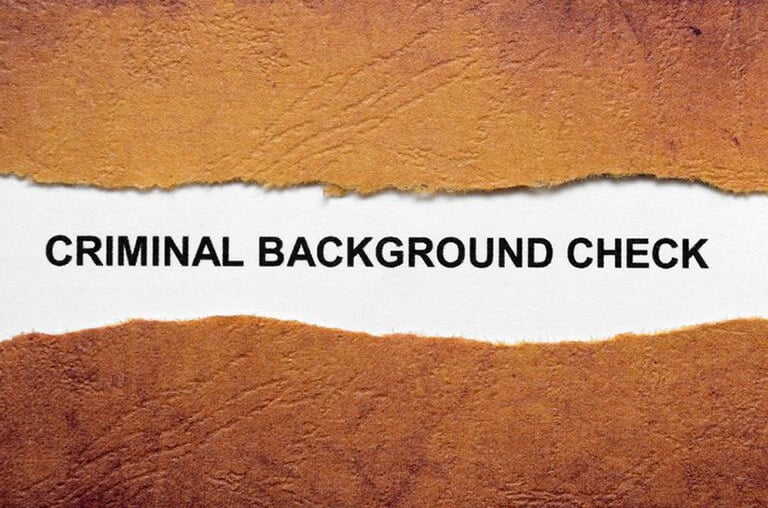 A criminal background check is a routine procedure that is carried out by several employers across a range of industries. The search can also include credit and financial status, driving records, civil litigation documents in regards to lawsuits and more.
Which sectors carry out mandatory criminal background checks?
A criminal background check is typically carried out by employers when the position involves the following: handling sensitive information or finances, working with children, the elderly and other vulnerable sectors like health, secured job sites, or if the employer needs an individual to be bondable – so the company's insurer is protected against employee theft or loss.
Some other careers include:
Couriers
Funeral directors
Collection agents
Daycare workers
Car dealers
Banks
Taxi drivers
Truck drivers
Government positions
Casino employees
Which positions are less likely to do criminal background checks?
Small to medium-sized businesses aren't as stringent on their policies toward hiring somebody with a criminal background – especially if the crime isn't relative to the work they will be doing. However, it is still likely that these companies will do a criminal background check if they feel it is necessary. Each province in Canada has their own rules that protect employment policies, which affect hiring individuals with criminal background checks.
While it isn't mandatory to disclose a criminal background, this does present an opportunity for an individual to speak with the employers about a past criminal history, to defend their qualifications and to prove that rehabilitation is under way and that steps are being taken to overcome a criminal past.
Sealing your Criminal Record
However, the best way for an individual to show employers that they are now law-abiding citizen is to apply for a pardon / record suspension. A pardon / record suspension is a formal symbol of overcoming a criminal history. While it doesn't erase a person's criminal past, it seals it from public visibility. If you have been granted a pardon your criminal record will now appear on a criminal record background search.
Some benefits of obtaining a pardon would be:
It shows that the individual is taking serious steps toward their future prior to obtaining an answer from the Parole Board of Canada (PBC).
Once granted, a pardon / record suspension will allow a person to apply for jobs they would not have been able to apply for in the past.
There is no need to volunteer information to anyone about a criminal past, unless a deeper investigation is underway due to the nature of the position.
It allows for an employer to see an individual's true qualifications and employability.
Note: If an individual's conviction involves sexual charges with a minor or if the individual has 4 or more indictable convictions (with 2 years or more served for each conviction) they will not be eligible for a Canadian pardon.
Regardless of the industry or career path you are interested in, obtaining a pardon / record suspension will allow you to formally move on from your criminal past and look forward to a future of increased job prospects.
PAC's Ongoing Service Commitment
Email [email protected]
Schedule a Call https://www.pardonapplications.ca/schedule-a-call/
My Account Dashboard https://dashboard.pardonapplications.ca/