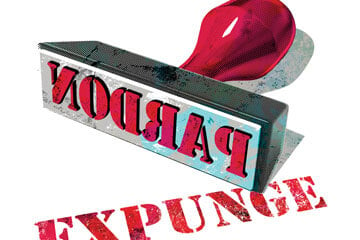 Can a Pardon in Canada be Revoked?
For Canadians living with a criminal record, being granted a Pardon (also known as a Record Suspension) can be a truly life-changing experience. In fact, for some people, holding a criminal record can be so limiting and debilitating, that when their Pardon application is finally approved, it can feel as if they have been given a second chance at life.
However, it's important to realize that even once an individual has had a Pardon application approved and granted by the government of Canada, it is still possible for it revoked.
When this happens, not only can it be heartbreaking, but the entire previously Pardoned criminal record is restored to public visibility, negating the effect of the original Pardon.
Let's take a look at when a Pardon can be revoked and what the Pardon applicant can do if this happens.
When a Pardon Can Be Revoked

According to the Canadian House of Commons, approximately 95% of individuals are never convicted of another crime after being Pardoned for the first time. That is fantastic and confirms that the Pardon process in Canada works.
However, even if a person has been granted a Pardon, it may be revoked by the government of Canada if any of the following conditions apply:
the person in question has been convicted of a new summary or indictable offense since the time of their initial Pardon;
the Parole Board of Canada has obtained information that the person in question knowingly made deceptive statements or concealed relevant information at the time of their Pardon application;
the Parole Board of Canada has found that the person in question is no longer maintaining good moral or ethical conduct.
What to Do if Your Pardon in Canada Is Revoked
If the Parole Board of Canada decides to revoke a previously granted Pardon or Record Suspension, there is, unfortunately, little an individual can do to appeal the decision at that moment. When this happens, the person in question may still re-apply for a new Pardon in future.
However, he or she will once again have to meet the qualifications for a Pardon and maintain good conduct for the required timeframe before a new Pardon application will be reconsidered.
Convicted of a Criminal Offence in Canada?
If you're unsure whether a Canadian Pardon is right for you, or your previous Pardon has been revoked, consider contacting an accredited firm such as Pardon Applications of Canada to help. A great start is to fill out a free Pardon qualification form to get instant information on timeline and cost.
PAC's Ongoing Service Commitment
Email [email protected]
Schedule a Call https://www.pardonapplications.ca/schedule-a-call/
My Account Dashboard https://dashboard.pardonapplications.ca/
---
About the Author
Joel LaForest is a Research Analyst with Pardon Applications of Canada and the owner of The Hobo Marketing Co., specializing in writing about law, finance, health, and wealth.
To see if you qualify for a Canadian Pardon, fill out the form below or contact Pardon Applications of Canada via 866-383-9744.