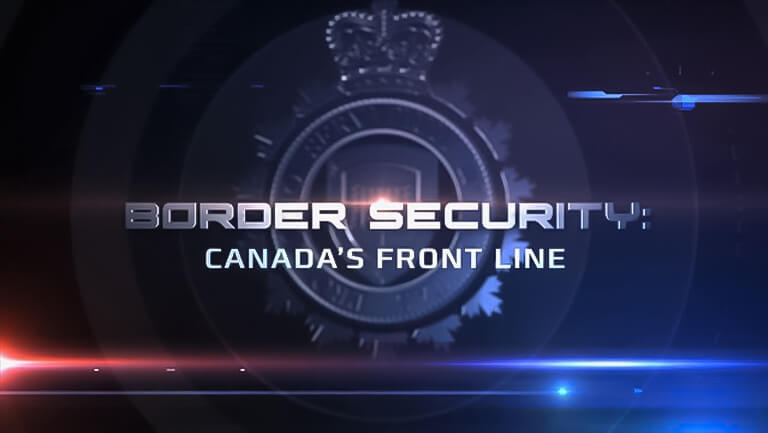 About six times a week, the pumping beat of the Eurythmics' 'Would I Lie to You' starts playing on National Geographic Canada's channel. When it does it's time for 'Border Security: Canada's Frontline', a reality show that captures the day-to-day work of the Canadian Border Services Agency (CBSA).
As a Canadian, you owe it to yourself to have a look and get a different perspective on the role the officers of the CBSA play in protecting our country.
In addition to conveying the dedication and in many cases bravery of the front-line officers, the show is an education on how quickly and completely your travel plans can change when you try to enter a country with a criminal record. While the show documents only travellers coming into Canada, it gives viewers a clear idea of what can happen if they travel internationally with a record.
Having more than one conviction.
Criminal records that are more than 10 years old, for convictions on less serious offences, like impaired driving, generally do not make a visitor inadmissible to Canada. In one episode, a visitor from California entering at a land crossing in BC is detained because the CBSA officer smelled pot in the vehicle. The visitor admitted to a DUI conviction 10 years ago. No narcotics were found, but a background check showed an additional conviction in 1999. Two convictions, regardless of how old they are or for what offence(s), make you criminally inadmissible to Canada.The traveller is given two choices, to return to the U.S. and voluntarily withdraw his application to enter Canada or go before a judge who would review the charges and make a determination on the admissibility of the traveller.In this case, the traveller chose to return home. Travel plans over.
Distance isn't a buffer.
While it would be relatively easy to someone with a car to turn around go home to the U.S., what happens if you have flown for 13 hours from the other side of the planet? One visitor from Australia learned that there's no accounting for distance in whether or not you are allowed to enter Canada. Found with brass knuckles (a prohibited weapon in Canada) in his luggage and admitting to a criminal record back home, the traveller was found criminally inadmissible and put on the next flight home.
But perhaps the biggest impact of the show is on the perceptions of the public about 'customs officers'. Most of us only encounter them for a few seconds and view them as little more than people who check our passports and try to find that extra bottle of rum stashed under the underwear in our suitcase.
"It made a lot of sense for us to cooperate with this production because it's always been a challenge for us to really educate the public", says Sari Hellaten, CBSA District Director, Vancouver International Airport, in a production video on the Border Security website.
In addition to sniffing out criminal pasts, CBSA agents also must look for prohibited weapons, people trying to enter Canada to work without a permit, and banned foods, among other things.
What do you do if you are detained at the border, either trying to enter another country or coming home? In one episode a returning Canadian puts it best. After being detained because he looked nervous, the traveller was found to be returning from an extended visit to 'drug-source' countries, he admitted to having a criminal record in Canada for a narcotics conviction, and also admitted to using narcotics while away.
After what must have been a relatively long detention and search of his luggage, which found no narcotics, the traveller's reaction was simply this:
"They are here for our protection; I'm going to be honest with them."
Click here for a free U.S. Waiver qualification form
PAC's Ongoing Service Commitment
Email [email protected]
Schedule a Call https://www.pardonapplications.ca/schedule-a-call/
My Account Dashboard https://dashboard.pardonapplications.ca/