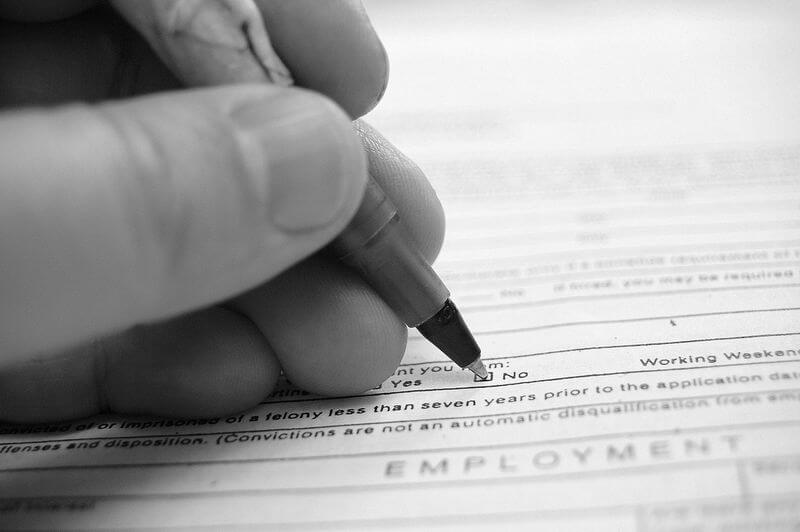 You probably haven't heard of it, it's now 10 years old and you're likely to have a relatively strong opinion about it. In the United States, the Ban the Box campaign began in 2004 as a way to stop the discrimination that many criminal record holders felt due to the existence of the 'do you have any criminal convictions' question on job application forms.
As every criminal record holder on both sides of the border knows, their records limit the sorts of jobs they can apply for and usually reduces the chances of getting those for which they are eligible to apply.
Ban the Box also advocates for removing the question from housing rental applications too, where the stigma that surrounds record holders makes it difficult for them to even find a place to live.
After starting it in 2004, organizers of the Ban the Box campaign were quick to point out that the campaign is not about ignoring the existence of an applicant's criminal record, but to simply remove the question from the initial application. Proponents believe employers and landlords use a positive answer to the question to quickly eliminate some of the often overwhelming number of applications they receive for an opening or, even worse, to simply discriminate against record holders.
Regardless of the reason, when record holders' application forms are dismissed without further consideration, they never get the chance to prove their qualifications for the job or housing. Campaign advocates feel it is more appropriate and less discriminatory to leave the question until later in the decision process.
Despite gaining momentum from increased unemployment following the 2008 recession, Ban the Box is still a contentious issue in the U.S.. In Canada, the campaign has failed to gain traction mainly main due to the existence of Canadian Pardons, or Record Suspensions, which remove criminal records from the public record. Canadian criminal record holders who have been granted a pardon or record suspension can apply for any job or housing without fear that their record will work against them.
But Ban the Box has enjoyed acceptance elsewhere in the world. The corporate social responsibility advocacy group BITC (Business in the Community) launched a Ban the Box campaign in the United Kingdom in October of 2013.
Click here for a criminal record check in your city
PAC's Ongoing Service Commitment
Email [email protected]
Schedule a Call https://www.pardonapplications.ca/schedule-a-call/
My Account Dashboard https://dashboard.pardonapplications.ca/