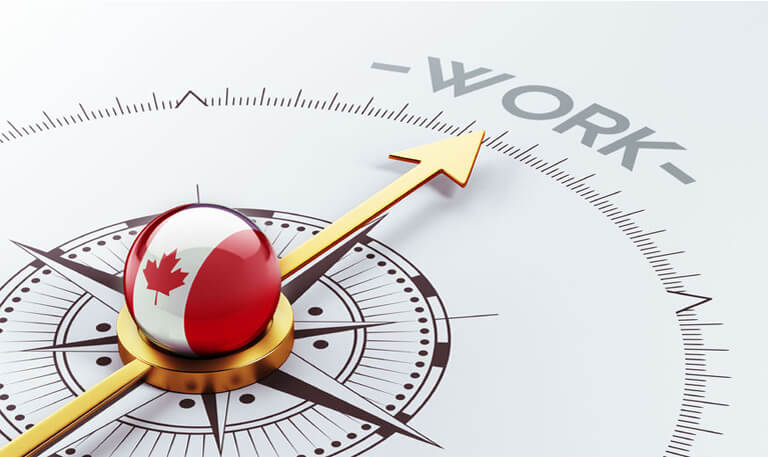 Criminal records impact work authorizations" is a crucial aspect that must be considered by foreign nationals seeking temporary employment in Canada. A Canadian work permit provides evidence of authorized work in Canada, but it's only valid for a specific position, employer, and duration. An immigration officer reviews a labor market opinion confirmation letter and a job offer letter, both issued by Employment and Social Development Canada (ESDC), before issuing a work permit. It's important to note that an individual's criminal records can significantly impact their eligibility for work authorizations.
Note that to work in the province of Quebec, it is highly possible a person will need to get a Certificat d'acceptation du Québec (CAQ) from the Quebec government before a work permit can be issued.
The Importance of Understanding How Criminal Records Affect Work Authorizations
It is crucial for individuals with criminal records to understand how their criminal record could affect their ability to obtain work authorizations. Having a criminal record can impact one's employability, especially in industries where background checks are mandatory. Understanding the legal limitations and the job application process can help individuals better prepare and avoid potential legal issues. This knowledge can also help individuals explore different options, such as obtaining a pardon or record suspension, to improve their employability.
The Stigma of a Criminal Record and Its Effect on Career Prospects
Individuals with criminal records often face a significant stigma that can impact their career prospects. Employers may view individuals with criminal records as untrustworthy or dangerous, even if the offense is minor or non-violent. This stigma can lead to discrimination in the job market and limit job opportunities. However, it is important to remember that a criminal record does not define an individual's skills or potential. With persistence and the right resources, individuals with criminal records can find meaningful employment.
Understanding the Legal Limitations for Individuals with Criminal Records in the Workforce
Individuals with criminal records face legal limitations when it comes to employment opportunities. Certain types of jobs may be off-limits to individuals with specific criminal records, such as positions in law enforcement or government. Furthermore, some states have laws that prohibit individuals with certain types of criminal records from obtaining work authorizations in certain industries. It is essential to understand these legal limitations and seek legal advice to explore options for obtaining work authorizations.
Overcoming Employment Barriers: Strategies for Individuals with Criminal Records
Individuals with criminal records may face significant barriers when it comes to finding employment. However, there are strategies that can help individuals overcome these barriers. Volunteering or participating in education or training programs can help individuals build skills and experience that can make them more employable. Networking with employers or seeking help from organizations that specialize in helping individuals with criminal records can also be helpful.
Exploring the Link Between Criminal Records and Employment Opportunities
A criminal record can impact employment opportunities in various ways. Mandatory background checks, for example, can disqualify candidates with criminal records from certain positions. Certain industries, such as government jobs or jobs in the financial sector, may be more likely to conduct background checks and have strict policies regarding criminal records. Furthermore, some employers may have a bias against hiring individuals with criminal records, which can further limit employment opportunities. Understanding these challenges can help individuals with criminal records make informed decisions about their job search.
General Eligibility
To work anywhere in Canada, there are several general eligibility requirements that must be met by the applicant.
No matter where a person applies, they must:
Prove to an officer that they will leave Canada when the work permit expires
Show financial stability and the ability to take care of themselves and any dependent(s) throughout their stay in Canada and,
display that they have enough funds to be able to return home
Obey the law and have no record of criminal activity
Take the steps to show police clearance through a pardon or record suspension if they have a criminal past
Show that they are not a danger to Canada's security,
Be in good health and pass a medical exam
Not plan to work for an employer listed with the status "ineligible"
Overcoming inadmissibility with a pardon
If a person is considering an application for a work authorization to work in Canada with a record of past criminal activity, they automatically breach the general eligibility requirements. In this case, both an approval of rehabilitation and a pardon are required to overcome your inadmissibility. A request for rehabilitation cannot be made until a record suspension has been first obtained.
There is only one exception: having only one (1) summary conviction in Canada. If a person falls into this category, they may submit an application for rehabilitation for any convictions or offenses outside Canada if there is evidence provided that an application has been submitted for a record suspension with the Parole Board of Canada.
Applying from within Canada
Generally speaking work permit applications are completed before the applicant enters Canada. However, applications for work permits from inside Canada cover a range of situations like finishing a degree or diploma at a college, university or eligible institution in Canada, having a temporary residence permit that is valid for six months or more, being included in a permanent residence application, asking for refugee status and more. In some cases, a person may be allowed to work without a work permit – for instance a student working on campus – but they will need a work permit for any other type of job.
Obtaining approval for rehabilitation and a pardon is crucial for individuals with criminal records to overcome their inadmissibility to Canada and secure the appropriate work permit for their position. It is advisable to research work permit requirements well in advance and take necessary measures like obtaining a pardon or record suspension. This proactive approach not only saves time and costs but also increases the chances of a successful entry into Canada and into the Canadian workforce, given how much criminal records impact work authorizations.
PAC's Ongoing Service Commitment
Email [email protected]
Schedule a Call https://www.pardonapplications.ca/schedule-a-call/
My Account Dashboard https://dashboard.pardonapplications.ca/