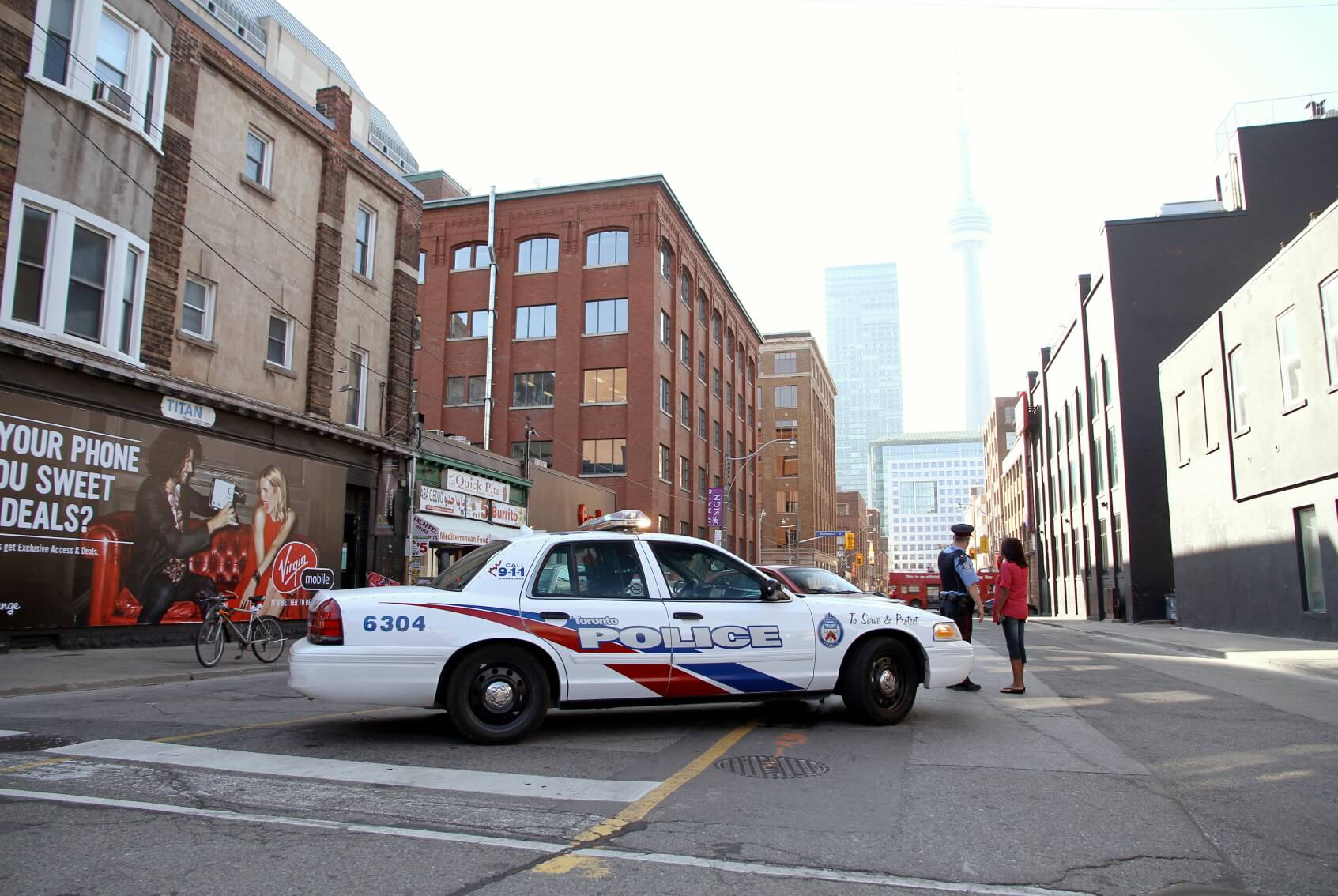 Although crime has been significantly decreasing over the years, reaching a record breaking low, many Canadians are showing concerns over the spike in gun violence this year.
Although still generally lower than past years, gun crimes in certain cities have seen a rise over the last few years. More specifically, Toronto police have suggested that at least 95 people have been injured or killed by gun crimes across the city. This points to a spike in gun violence specifically in the city of Toronto.
Police Statistics also show that there have been 147 shootings so far this year, which has already exceeded the number of shootings in Toronto for 2013 and 2014.
There have been many speculations as to what has been increasing the gun violence across certain parts of the country, and many are looking to other countries for differences between gun policies and policing strategies.
To date, law enforcement in the United Kingdom, with the exception of Northern Ireland, are unarmed when patrolling the streets. Governmental policies and practices within the UK limit the use of firearms for law enforcement officials.
Although a shocking feature for many tourists and visitors, the inhabitants and police within this country find it a normal state of affairs – believing it reduces a lot of the violence between police and citizens.
Following in line with Britain and their unarmed officers is the Republic of Ireland, New Zealand, Norway, Iceland, and a handful of other nations. The situation in Great Britain however, is most notable and unique, when taking into account Britain's size, population, and urbanized city center.
There have been a variety of criticisms towards the practice, which has been in place since the 19th century in the UK, more specifically with the death of two female police officers several years ago. However, Britain contests that sadly, other styles of policing does not protect officers from violence, and armed police in other countries have an increased rate of violence and death.
Whether a consequence of the unarmed police, or simply a reflection of other policies and practices in place, gun crime and incidents involving the death of police officers remain low across Great Britain. In 2010 – 2011 there were 388 firearm offences in England and Wales where there was a fatality or serious injury. Which was 13% lower than the previous 12 months. During this time, Scotland saw a decade long low, with only two fatalities and 109 non-fatal gun related injuries.  In 2013, Icelandic Police shot and killed a citizen for the first time in the country's history.
Interestingly, the British Police are also very supportive of unarmed officers. In 2006, a survey of almost 50,000 Police Federation members found that 82% did not want officers to be routinely armed on duty – despite over half stating that their lives had been in serious jeopardy at least once in the last three years.
The notion behind maintaining unarmed police within the UK and various other European countries is that the police force's main duty and responsibility in these countries is to the public – rather than the state. The force attempts to promote a sense of community policing that is geared toward serving the public.
That being said, there are armed police officers within these countries, however, they belong to special police units. For instance, only a small portion of officers in England and Wales are authorised to utilize firearms (approximately 5% of the force). Therefore, each police force has a firearms unit and there are police armed response vehicles available.
Additionally, these police also have means of protecting themselves, via access to Tasers since 2004.
However, countries such as Britain and Norway, attempt to maintain an approachable relationship between their police and the public, reinforcing the idea that the police are there for the public and not as a representation of the state.
This unique and distinguished feature of the police force promotes a different style of policing that has functioned since the 19th century.
Although this may be difficult for North American police forces to implement, community policing, and patrol units that are focused on the public would be a unique and interesting new feature to policing within North America.
PAC's Ongoing Service Commitment
Email [email protected]
Schedule a Call https://www.pardonapplications.ca/schedule-a-call/
My Account Dashboard https://dashboard.pardonapplications.ca/