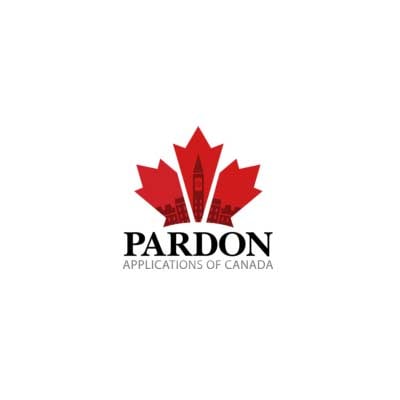 In light of the recent helicopter escape from the Orsainville Detention Centre on June 7, Pegah Memarpour, freelance columnist for Pardon Applications of Canada, explores 8 great Canadian prison escapes from the past.
Daring helicopter escapes, guard assisted breakouts, or scaling prison walls. We've seen it all when it comes to prison movies and television shows depicting some astonishing and surreal prison breaks.
Although it may seem hard to believe, some of the most ingenious and creative prison escapes have happened right in our own backyard. Though some of these breakouts may appear to be right out of the show Prison Break, these crafty criminals have demonstrated their ingenuity with some of these escape plans.
Listed below are some of Canada's most imaginative and resourceful prison escapees over the last few decades.
The Boyd Gang – "The Hacksaw Escapees"

These Canadian bank robbers managed to escape twice from Toronto's Don Jail, once in 1951 and the second time in 1952.

Edwin Alonzo Boyd, arrested for 6 bank robberies, was imprisoned at the Don Jail in 1951. There he met two other bank robbers: Steve Suchan and Lennie Jackson. One of the men had managed to hide a hacksaw inside his wooden leg and evade prison guards. The men used the hacksaw to cut through bars, tied bed sheets together, climbed down the wall, and got away.

After a series of bank robberies including the largest bank heist in Canadian history, all three men were tracked down and captured.

They returned to Don Jail, only to escape for a second time almost a year later. They, again, used the hacksaw and this time fashioned a cell key from a palm imprint to escape.

Once again they were tracked and imprisoned.

Lucien Rivard – "The Gardener"

A Montreal drug smuggler, arrested on narcotics charges filed in the U.S., was held in the Bordeaux Jail and managed a very original break out. Lucien Rivard and another prisoner obtained a garden hose on the pretext of flooding the skating rink, and used it to climb up the prison wall.

Rivard was captured four months later and extradited to the U.S where he was tried and convicted.
Donald Kelly – "Violent Escapee"

A Canadian murderer, tried and convicted for two first degree murders, managed to escape from a North Bay jail by simply overpowering two guards in 1975. Kelly seized the guard's rifle and managed to escape. He evaded a massive police hunt for almost a month.

Cloud ll, the famous police dog, was assigned to his case and helped police track and capture Kelly.

Unfortunately, Cloud was fatally shot during the siege.

Kelly died behind bars.  

Allan Legere – "Hospital Runaway"

In 1987, Legere, who was serving a life sentence for murder charges, came down with an ear infection. He was transferred from the New Brunswick prison to the hospital in Moncton.

Legere told officers he needed to go to the bathroom, once inside he opened his handcuffs and leg shackles with a metal piece he had hidden in his rectum. Via a ruse, he informed the guards that he did not have any toilet paper. He bolted once the guard left to the parking lock, kidnapped a woman and stole her car.

Legere managed to evade the largest RCMP manhunt in history and murdered 4 people before his capture 7 months later.
Ty Conn – "Serial Escapee"

In 1999, Tyrone William Conn, a notorious bank robber, had escaped from three other prisons before his transfer to the maximum security Kingston Penitentiary.

Ty scaled Kingston's 10 metre fence with a make shift ladder fashioned in shop class. The dummy he also created, allowed him to leave undetected until the next morning.

Ty was tracked down a few weeks later to an apartment in Toronto and shot himself during the standoff.
One Thing You Can Escape is Your Past Mistakes.   Apply for a Record Suspension and Clear Your Record Now.
Omid Tahvili – "An Inside Job"

For the first time in B.C history, a prison guard aided a prisoner to escape. Omid Tahvili, convicted of fraud, kidnapping, and sexual assault, escaped from a B.C. facility, in 2007, with the help of a prison guard who escorted him off the premises.

Edwin Tiche helped Tahvili escape after being promised $50,000. Tiche was convicted and sentenced to three years.

Tahvili is still at large and remains on the FBI's Most Wanted List.
Hudon-Barbeau and Provencal – "Helicopter Breakaway"

In March, 2013, on a seemingly normal day in Saint Jerome, QC, two prisoners made a brazen daytime escape.

With a helicopter hovering overhead, Benjamin Hudon-Barbeau, 35 and Danny Provencal, 33 climbed up a rope to the helicopter. With no security measures in place for this kind of escape, the men managed to successfully get out of jail. A vigorous search resulted in the capture of Hudon-Barbeau, and lead Provencal to turn himself.

The men and their accomplices had forced the pilot to participate in their escape plan, and are currently awaiting trial.
Yves Denis, Denis Lefebvre, Serge Pomerleau – "Copy Cat Escapees"

Apparently triggering a trend amongst prison escapees, three prisoners successfully executed a daring escape just a year later, on June 7, 2014, from Orsanville detention centre in Quebec using a Helicopter.

Yves Denis, 35; Denis Lefebvre, 52; and Serge Pomerleau, 49, were awaiting trial for an untold number of charges surrounding a drug bust in 2010. The men who were normally placed under maximum security settings, were allowed open yard time together before every court date. The tactic used to plan their defense against their charges were in fact used to orchestrate their gate away.

The men were caught several weeks later by Quebec police. They were believed to be staying in an upscale flat in Old Montreal. The men were returned to the detention centre – seemingly under increasingly secure circumstances.
Though these escapes may seem slightly concerning, or may lead people to believe a trend will ensue, it probably will not happen frequently. Newer prisons are architecturally structured to prevent prison escapes. For one, the yards are no longer outside, and are covered so that escapes are less feasible. Smaller measures are also being taken by administrators in older facilities to ensure escapes do not continue.
Pegah Memarpour is a freelance columnist for Pardon Applications of Canada, the nationwide processing firm for Canadian Pardon (Record Suspension) & U.S. Entry Waiver applications.  The opinions expressed are that of the author and do not necessarily reflect those of Pardon Applications of Canada.  For a list of statistical references used in this article, or more information on Pardon Applications of Canada, call 866-383-9744 or email [email protected]. 
PAC's Ongoing Service Commitment
Email [email protected]
Schedule a Call https://www.pardonapplications.ca/schedule-a-call/
My Account Dashboard https://dashboard.pardonapplications.ca/