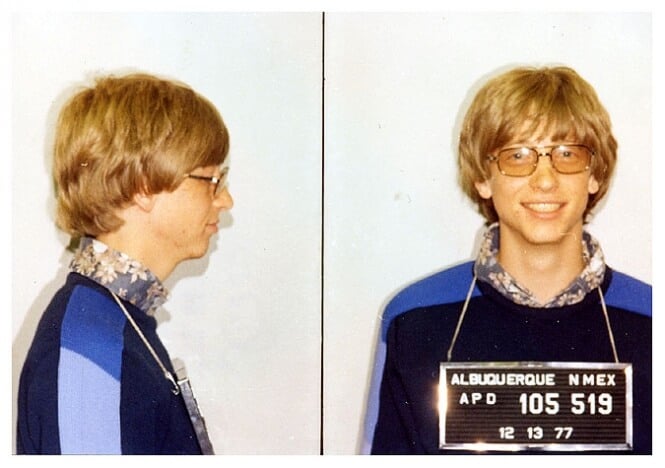 A criminal record is a serious matter that can have an adverse effect on the rest of the record holder's life.
But, if anything can bring a little humour to the situation, it's knowing that, if you have a criminal record, you have something in common with some very famous people, including many that you would never suspect.
Yasmine Bleeth

While it's been off the air for over a decade, even those who weren't around during its broadcast run know Baywatch's reputation as a showcase for attractive women. And Yasmine Bleeth was perhaps one of the most beautiful. Unfortunately, good looks don't keep you out of trouble and in 2002 Bleeth was sentenced to two years of probation for cocaine possession and driving under the influence.
Mark Wahlberg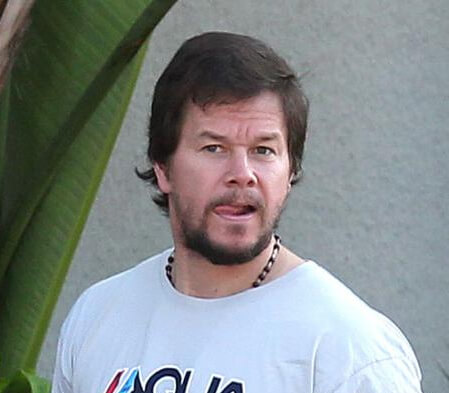 How much talent must you have to be a famous singer, an academy award-nominated actor and an Emmy Award-winning TV producer? But, like looks, exceptional talent doesn't stop you from getting into trouble. As a 'rebellious' teen, Mark Wahlberg was arrested many times, mainly for assaults, one so bad that the charged was upped to attempted murder.
Carmen Electra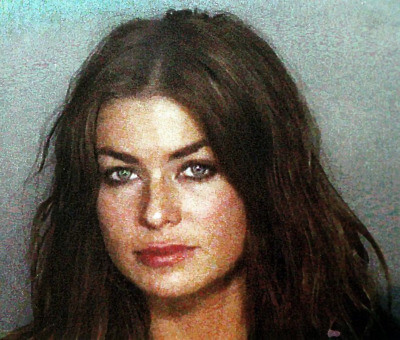 Another beautiful star of Baywatch, Carmen Electra has had a number of well-known relationships with sports and rock stars. Electra was arrested on misdemeanor charges after one particularly nasty fight with her then husband, former NBA star Dennis Rodman.
Bill Gates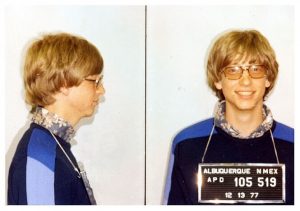 Currently ranked by Forbes magazine as the world's richest person, estimated to be worth over $77 Billion, Bill Gates enjoys a reputation as a software pioneer and mega-philanthropist. But he was a bit of a bad boy as a youngster, particularly behind the wheel of a car, where he was arrested at various times for driving without a license, failing to stop, speeding and drunk driving (that last charge was later reduced).
Natasha Lyonne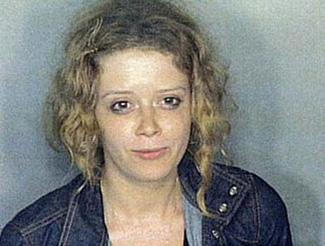 Maybe it's no surprise that one of the stars of a TV series set in a prison has served real jail time. Natasha Lyonne, who plays convict Nikki Nichols on the critically-acclaimed and ratings-busting Netflix series, Orange is the New Black, had a spell of troubles in the early 2000s. In addition to what seems to be the obligatory celebrity DUI charge, Lyonne was also charged with harassment, criminal mischief and trespassing. Despite the long list, she's only served one day in jail.
A criminal record can make it more difficult to get a job, enroll in schools or do volunteer work, even for the rich and famous. If there's one thing the 4 million Canadian criminal record holders have that even their wealthiest, most famous counterparts south of the border can't take advantage of, it's the chance to get a criminal record pardon. With a pardon, those with a criminal record can enjoy all the employment, education and volunteer opportunities available to them.
PAC's Ongoing Service Commitment
Email [email protected]
Schedule a Call https://www.pardonapplications.ca/schedule-a-call/
My Account Dashboard https://dashboard.pardonapplications.ca/