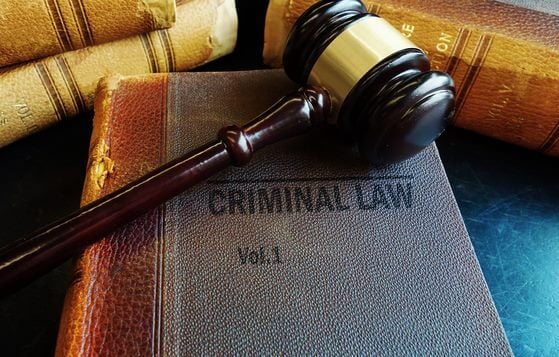 A Canadian Pardon, also known as a Record Suspension, is a way for reformed, law-abiding Canadians to clear their criminal records. In fact, in 2017-2018, 94% of Pardon applications were approved, giving thousands of Canadians the second chance they deserve to move on with their lives, and finally be able to put their past behind them.
However, there is a lot to know about the application process, which makes receiving a Canadian Pardon easier said than done.
In the following article, we'll examine 3 things that might surprise you about the Pardon process in Canada.
#1)   Not All Crimes Can Be Pardoned
Once granted, a Canadian Pardon will remove all evidence of an individual's criminal record from the Canadian Police Information Center, also known as the CPIC, which is the central database where all Canadian law enforcement agencies access information. However, not all crimes can be cleared by a Canadian Pardon.
For instance, certain crimes, such as sexual offences committed against minors, cannot be pardoned. And additionally, there are other sexual offences not relating to minors, which cannot be cleared by a Pardon when a record check is performed in a vulnerable sector.
In other words, if an individual who has been convicted of a sexual offence were to apply for a job in the construction industry, their conviction mostly likely wouldn't show up in the search results.
However, if the same individual were to apply for a position in a vulnerable sector, such as daycare worker or for a nursing position, the conviction would be visible to the employer.
#2)   It's Worth it, But it Takes Time
It's important to understand that even if an individual were to apply for a Record Suspension today, it's quite possible they wouldn't see their record cleared for anywhere between a few months to a year or more.
In fact, there are literally dozens of factors that might come into play when having a Pardon application processed.
For instance, if an individual has been sentenced to either jail time, community service, or probation, that sentencing must either be served or completed, in addition to a required waiting period, before the Record Suspension will be applied.
Therefore, for anybody that's looking to clear their criminal record, the most important thing is to get the process started as soon as possible.
#3)   It's Not Just About Paperwork
It's also important to realize that the process can be extremely challenging to navigate without support.
In addition to processing fees and other associated costs of applying, applicants will also need to provide the correct court and police documentation and forms to have their application processed as quickly and as efficiently as possible.
And with that said, having a Pardon application successfully granted takes a solid understanding of the process, and applicants need to fully understand what to expect, as well as what they'll need along the way.
That's why applicants should at least consider the value in retaining a professional firm that not only has the experience needed, but that also stands behind the work they do, to help you navigate the Pardon process in Canada.
Pardon Applications of Canada understands that just because a person committed a crime in the past, that doesn't mean that they're going to re-offend. In fact, of all the Pardons granted since the 1970s, it's estimated that roughly 95% of those individuals went on to never re-commit another crime.
And in the end, the truth is that a Canadian Pardon can truly be a positive, life-changing experience.
PAC's Ongoing Service Commitment
Email [email protected]
Schedule a Call https://www.pardonapplications.ca/schedule-a-call/
My Account Dashboard https://dashboard.pardonapplications.ca/
---
About the Author
Joel LaForest is a Research Analyst with Pardon Applications of Canada and the owner of The Hobo Marketing Co., specializing in writing about law, finance, health, and wealth.
References
https://www.canada.ca/en/parole-board/corporate/publications-and-forms/statistics-parole-pardons-and-clemency.html
https://en.wikipedia.org/wiki/Canadian_Police_Information_Centre
https://www.ourcommons.ca/DocumentViewer/en/42-1/secu/meeting-158/evidence
To see if you qualify for a Canadian Pardon, fill out the form below or contact Pardon Applications of Canada via 866-383-9744.