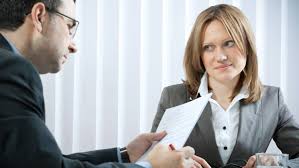 Why Finding a Job with a Criminal Record is Such a Challenge
by Eugene Ohotnikov, Research Analyst with Pardon Applications of Canada
As the criminal screening of employees in Canada is now commonplace, removing a publicly visible criminal record before applying for a job has become increasingly important. Even after being hired, there is no guarantee that a job will not be revoked if the employer finds about a criminal record not disclosed during the initial interview or at some later stage.
Also, a criminal record may hinder promotion and get bonded, making prospects of future employment even less favourable.
Here are the main challenges of looking for a job with a criminal record and how to handle them.
Criminal Background Checks by Employers
Employers are interested to know a candidate's overall background and are running all types of checks from criminal to social media. When candidates are interviewed, the employer may ask if they have a criminal record for which they have not received a Pardon, and further request written permission needed to conduct a criminal background check.
An employer can access the Canadian Police Information Centre (CPIC) through a standard background check, which will have a file for any criminal incident no matter if the charge resulted in a conviction, dismissal or acquittal. It is a common misconception that only criminal convictions remain on an individual's criminal record.
Can Employers Reject a Candidate With a Criminal Record?
Although in a general case, the law discourages employers from discriminating on the grounds of previous criminal convictions, this can still happen in many provinces in Canada.
In some provinces, an employer can refuse to employ or continue to employ a person because his or her criminal record can be related to employment.  In other provinces, the rules might be even more severe, as, for example, in Ontario, where an employer can reject a candidate for any unpardoned criminal record. Job applicants may want to consult with an experienced Pardon firm to check the regulations relevant in each particular case.
Why Employers Are Checking for Criminal Records
One of the most common scenarios where employers are rejecting a candidate is when the criminal record is related to the job itself. For example, an employer can refuse a job to a person with many demerit points if driving is an essential part of the employment.
Employers can also be unwilling to hire a person before he or she gets a Pardon if such an employee is required to be bonded. Bonding means getting insurance against losses due to employee dishonesty, which will be much more expensive for persons with criminal records. Thus, when having several candidates for the same job, employers will be naturally willing to choose those who are not on file in police databases.
Are There any Jobs Where Criminal Records are Irrelevant?
Although some may assume that being self-employed makes a criminal record irrelevant, in many situations, it is far from the truth. In fact, many companies have started to check the criminal records of their subcontractors, including developers, accountants, consultants, and others, rejecting those on file in CPIC.
Having a clean criminal record is essential for any job related to working with cash or material assets, such as retail, car sales, leasing, real estate, debt collection, insurance, and others. Having a criminal record is a major obstacle to getting a job related to children, such as working as a nanny, nurse, or teacher.  It goes without saying that all government jobs require a clean criminal record.
Get Hired After Receiving a Pardon
The prospects of getting hired are much higher after receiving a Pardon. It will ensure that the criminal record is removed from the publicly visible portion of CPIC and that employers will no longer be able to access it. A good place to start for job applicants concerned about their record is to check their qualification for a Pardon.
PAC's Ongoing Service Commitment
Email [email protected]
Schedule a Call https://www.pardonapplications.ca/schedule-a-call/
My Account Dashboard https://dashboard.pardonapplications.ca/
---
About the Author
Eugene Ohotnikov is a Research Analyst with Pardon Applications of Canada and legal copywriter on a broad array of subjects including family law, estate planning, immigration, taxation, real estate, conveyancing, startups, and more. Eugene holds a Master's degree in law. During his career, Eugene has developed legal content for law firms and clients from the US, Canada, China, Singapore, and Malaysia.
Contact Pardon Applications of Canada via 866-383-9744.