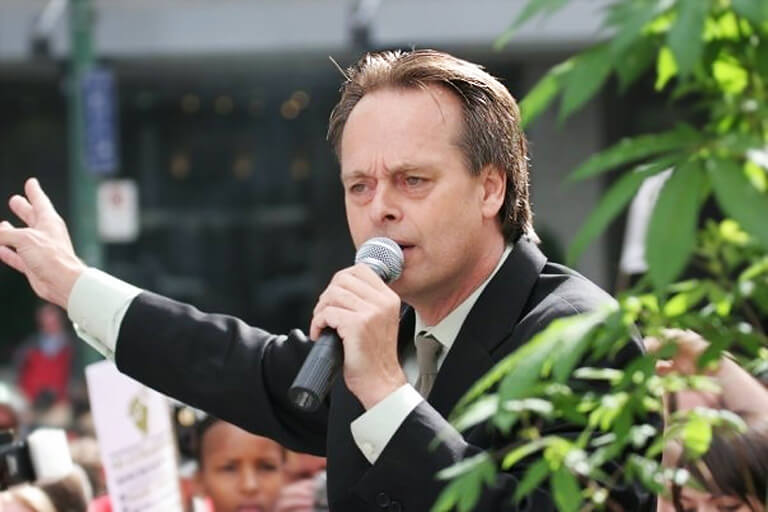 Do you remember Pierre Trudeau's 1980 campaign promises about decriminalizing marijuana possession? If so, you're probably 40-something today (OK, late 30s).
Back in 1980, you wouldn't have dreamed this much time would pass and pot possession would still be a criminal activity (except for medicinal use) across Canada,.
Indeed, in the 34 years since the elder Trudeau's promises, it seems that the only thing that's changed is that, unlike his father, Justin Trudeau wants to see pot legalized, not just decriminalized. In other words, little or nothing has changed.
Marc Emery to be Released
In the years since Pierre Trudeau's promises, Marc Emery, sometimes known as 'The Prince of Pot', has been one of the strongest and most active advocates for legalization in North America.
But he's spent the last 5 years in a U.S. jail for cross-border marijuana seed selling. However, Emery completed his sentence on July 9th and began the long process – it might take more than a month – of deportation back to Canada.
So have any laws or the social acceptance of the legalization/decriminalization idea changed since Emery's arrest?
That depends on what side of the Canada-US border you're on.
In the U.S.
While the DEA called Emery's 2009 arrest as a 'significant blow' to the legalization process, there's been more change to marijuana laws in the U.S. in the last five years than in Canada since 1980.
Legal in Two States – On July 8, Washington State became the second in the U.S. to legalize recreational marijuana; after Colorado set the pace on January 1, 2014.
2014 Ballot Initiatives in 5 States in 2014 – Voters in Alaska, Oregon, Rhode Island and Washington DC will get a chance to vote on legalization later this year. A ballot in Arkansas failed to get the required number of signatures earlier this year.
Medical Marijuana is Legal in Almost 50% of States – On July 7, 2014, New York became the 23rd U.S. state to legalize pot as a medical treatment
In Canada
While Pierre Trudeau's election promises were among the first of their kind on the continent, and Marc Emery's political activism and advocacy received high-profile attention, the country has seen relatively little change to its marijuana laws.
In Emery's home base of Vancouver, 35 medical marijuana dispensaries have opened since he was imprisoned.
Canada beat the U.S. in making medical marijuana legal across the country. But, on April 1, 2014, Health Canada made sweeping changes to the rules around the cultivation and selling of medical marijuana. While a court order has delayed the effect of the new rules, the bulk of cultivation and processing will move from those with a personal production license to larger organizations and corporations.
On March 5, 2014, Federal Justice Minister Peter MacKay was quoted as saying he has tasked the justice department 'with looking at and coming forward with what could be draft legislation' that would give police the discretion to ticket those found with small amounts of marijuana, instead of charging them.
If there is one thing that has changed on both sides of the border, it's the interest in the financial rewards that legalization can produce. U.S. states are eying with envy the $11 million in tax revenues that Colorado has enjoyed from recreational pot in just the first half of 2014.
North of the border, Health Canada has been swamped with applications, from businesses of all sizes, for licenses to grow medical marijuana since the rule changes in April.
PAC's Ongoing Service Commitment
Email [email protected]
Schedule a Call https://www.pardonapplications.ca/schedule-a-call/
My Account Dashboard https://dashboard.pardonapplications.ca/