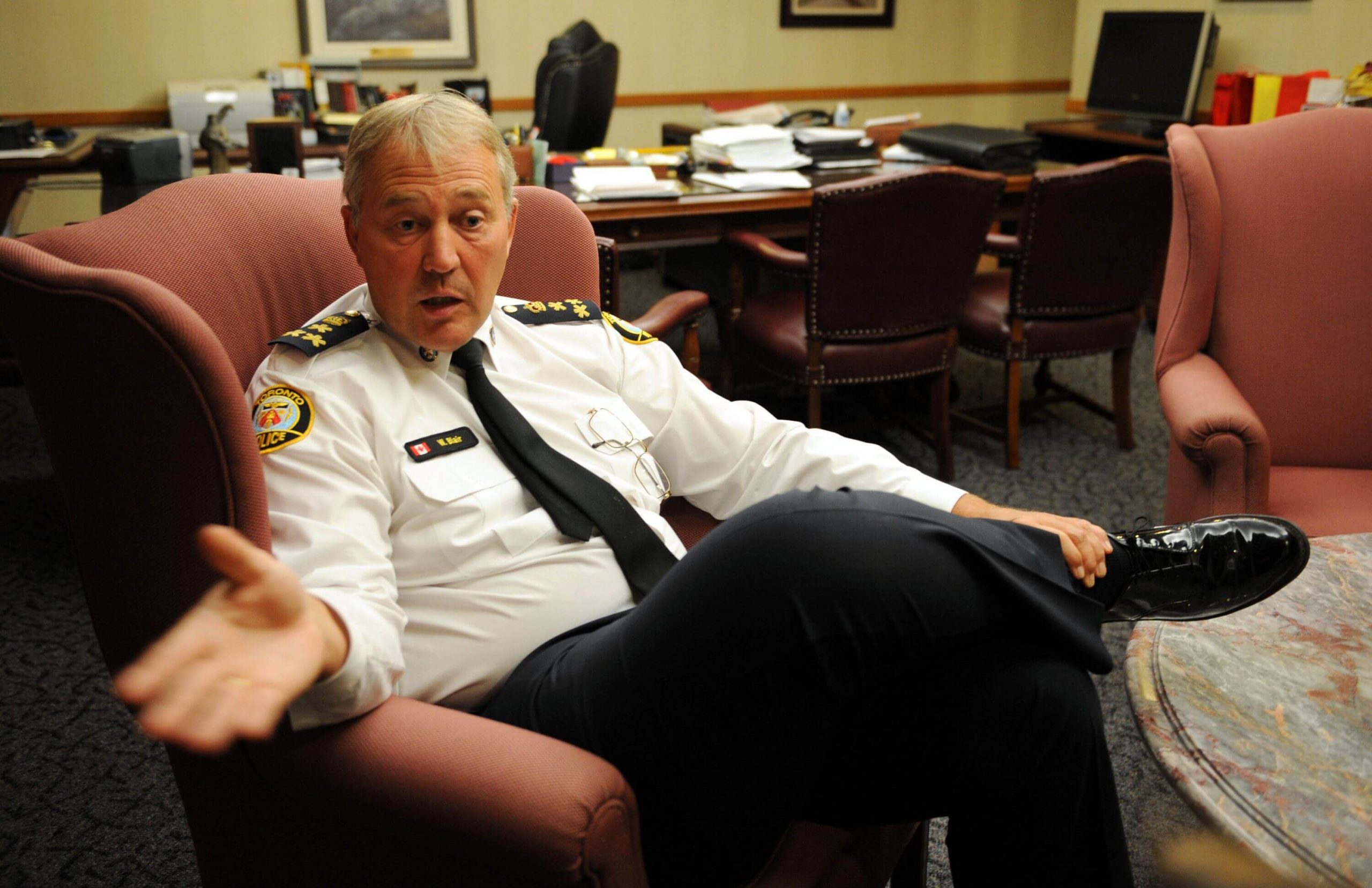 Pegah Memarpour, freelance columnist for Pardon Applications of Canada, explores the recent contract denial of Toronto Police Services Chief Bill Blair, and provides insight into both sides of the debate surrounding the growing cost of fighting crime.

After almost 10 years of service, the Toronto Police Board Chairs have decided to deny Police Chief Bill Blair's contract renewal for a third term. Over the last week, this decision has sparked much debate over the potential new direction of the Toronto police force.
During the last 9 years conflicts have existed between the Police Board Chair, Alok Mukherjee and the Former Chief, however, the Board explains that the decision was not an easy one.
Former Police Chief Bill Blair had received a year's worth of pay for his denied contract renewal, which amounted to $367,719, plus $3,006 in benefits. Although his severance package did cause some controversy, the real debate surrounds the future of policing in Canada.
On one side of the debate, supported by the Police Board Chair, it is argued that the police force needs a transformation that will control the soaring costs of policing. It is undeniable that police forces across North America have been unable to control spiralling costs over the last recent years.
Mukherjee is advocating for changes that will create a flexible and less hierarchical police force. He argues that the cost of policing needs to be controlled, or local police and other community services would become unsustainable.
One of Mukherjee's suggested strategies are to utilize civilians for administrative positions or various other duties that police normally fulfill. Many duties performed by police do not require highly trained, armed, and uniformed officers. Therefore, using civilians for some tasks would be an effective cost saving strategy.
However, the reason for rising costs range from labour arbitration awards, rising demands on police (e.g., more paperwork), and complications stemming from accountability standards. Any strategies developed to save costs, including the ones suggested by Mukherjee, will not be an easy sell. In most cases, workers would naturally be resistant to having their duties passed off to civilian or less trained staff.
"…the per capita cost of policing has risen by 14% over the last four years. The gross operating budget this year in Toronto was $1.08 billion, the highest of any city in the country. Interestingly, 90% of this cost is made up of salaries, benefits, and overtime to employees."
— Pegah Memarpour,Pardon Applications of Canada
Mukherjee also argues that the majority of police officers are no longer oriented towards crime fighting, but a type of social work. It has become common place understanding that crime is not just committed by "bad" people.
In fact, those who commit crimes generally face issues with mental health, addictions, lower socio-economic status, or disadvantaged backgrounds. Therefore, police work is oriented to finding strategies to assist these populations.
These changes are reflected in Canada's current crime statistics, which show that crime in Canada has decreased over the last decade. More specifically, over the last three years crime has dropped 20% and in 2012, homicide rates has been the lowest Canada has seen in 50 years.
In contrast, the per capita cost of policing has risen by 14% over the last four years. The gross operating budget this year in Toronto was $1.08 billion, the highest of any city in the country. Interestingly, 90% of this cost is made up of salaries, benefits, and overtime to employees.
Therefore, it could be argued that Mukherjee's strategies, adopted from police forces in Britain that utilize a significant number of civilians in the police force, could reduce the cost associated to policing.
Nevertheless, on the opposing side of this argument, many argue that the core traditional role of police (crime fighting) remains at the forefront of police work.
The head of the Toronto Police Association, Mike Mccormack, argues that many of the statistics about the force can be misleading in regards to the value of officers on the field. He explains that simply looking at crime rates does not always paint accurate picture of the police force.
McCormack explains that police spend more time working closely with individuals, which leads to less time for "proactive" police work.
In regards to the increased cost of policing, McCormack argues that it is an inaccuracy. Since 1997, the police force has consistently made up just over 11 per cent of Toronto's gross operating budget, and this past year has been no exception. Meaning that any increases have been relative to the city's operating budget.
In terms of what happens next, not only will a new chief need to be appointed, but collective agreements expire on December 31st of this year between the board and union representing uniformed and civilian employees.
This means we will likely be seeing much more on the sustainable policing debate and changes to policing in the city over the next few years.
Pegah Memarpour is a freelance columnist for Pardon Applications of Canada, the nationwide processing firm for Canadian Pardon (Record Suspension) & U.S. Entry Waiver applications.  The opinions expressed are that of the author and do not necessarily reflect those of Pardon Applications of Canada.  For a list of statistical references used in this article, or more information on Pardon Applications of Canada, call 866-383-9744 or email [email protected]. 
PAC's Ongoing Service Commitment
Email [email protected]
Schedule a Call https://www.pardonapplications.ca/schedule-a-call/
My Account Dashboard https://dashboard.pardonapplications.ca/