See If You Qualify in Minutes
Take the first step by clicking Apply Now below or call
(866) 383-9744 to speak with an Accredited Officer today.
Apply Now

What is a U.S. Entry Waiver Application?
A U.S. Waiver (also known as a "Waiver" or "I-192") is a legal document issued by a division of U.S. Homeland Security which awards you advance permission in writing to enter the United States for a given period of time. Once you have a valid Waiver document, you may legally cross the border into the United States via land or air an unlimited number of times, even with a criminal record.

Why is Having a U.S. Waiver Important?
Without a valid U.S. Waiver, it is illegal for a Canadian or resident to attempt to cross the border into the United States with most criminal records. Attempting to enter the U.S. by land or air without a Waiver could result in denial of entry, arrest, detainment, or even confiscation of personal property in your possession. For more travelers, taking such a risk is not an option.
Approved Waiver Timelines (Typical Results)
Customs & Border Protection (CBP) will grant you a Waiver for a specified period of time.
The chart below shows typical Waiver term approvals:
| # of Waivers Previously | Approved Term of Waiver |
| --- | --- |
| 1st Ever Waiver | Usually 1 Year |
| Subsequent Waivers | Usually Multiple Years (up to 5) |
Therefore, for your first Waiver, it is not uncommon for the traveler to receive a 1-year term. This means you can enter the United States an unlimited number of times for the period of 1-year, by showing your Passport & Waiver document upon entry. The reason CBP often grants 1-year terms for an initial Waiver is a matter of trust. The United States wants to give you the opportunity to visit successfully (not have any criminal issues) inside the United States. Once that trust is earned and developed, subsequent Waivers often have extended timelines. The maximum term granted for a Waiver is 5-years.
How Much Does a U.S. Waiver Cost?
The Pardon Applications of Canada service fee is $900 which includes all taxes, or 6 payments of $160. Not included in this fee is the U.S. government filing fee of $585 USD as well as the cost of fingerprinting (approx. $75). If you are also applying for a Canadian Pardon, the cost could be amalgamated to save money.
Apply Now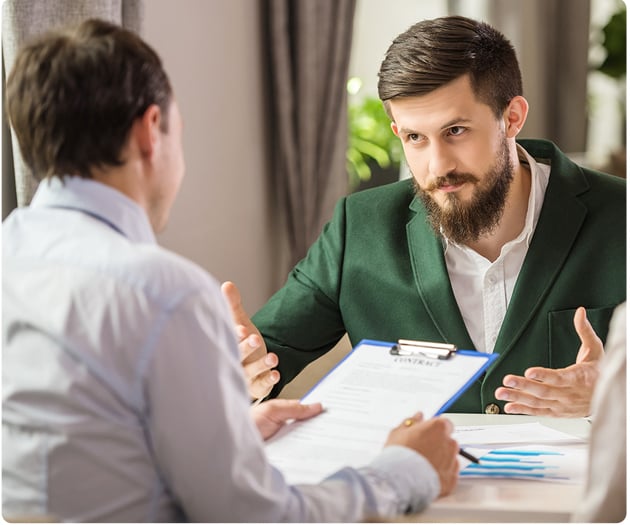 view other monthly options
U.S. WAIVER ONLY
Plan Features

Unlimited Entry into the U.S.

Upon approval of your application, throughout the Term of your Waiver (typically 1-5 years)

100% Guaranteed Processing
RCMP Fingerprint Instructions
Dedicated Client Care Support
Free Email, Phone & Text Updates
Clear Your Criminal Record Forever
Pardon Confirmation Letter
Priority Option

Priority Applications are completed 2-3 months faster and include unlimited Client Care support — add $95.

100% Confidential
Nationwide Privacy Policy
A+ Accredited via BBB

view other monthly options
+ADD PARDON(Best Value)
Plan Features

Unlimited Entry into the U.S.

Upon approval of your application, throughout the Term of your Waiver (typically 1-5 years)

Clear Criminal Record Forever
RCMP Fingerprint Instructions
FREE Employment Letter
100% Guaranteed Processing
Personalized Client Care Support
FREE Email, Phone & Text Updates
Priority Option

Priority Applications are completed 2-3 months faster and include unlimited Client Care support — add $95.

100% Confidential
Nationwide Privacy Policy
A+ Accredited via BBB
When Should I Apply for a U.S. Waiver?
You can apply for a Waiver at any time, even a short period of time after your last conviction. Unlike a Pardon (Record Suspension), there is no legal "wait period" after your last conviction before you can apply.
However, you must be aware that there are factors that could affect the potential that a traveler's Waiver application is approved, and the length of its term, including:
The length and severity of your criminal record;
How much time has passed since your most recent offence;
Positive steps you've taken in your life since your record;
The overall quality of your U.S. Waiver application (this is Pardon Applications of Canada's job!).
Pardon Applications of Canada has completed thousands of successful U.S. Waivers for travelers in Canada since 2011. Apply Now or call 866-383-9744 to maximize the opportunity for acceptance of your Waiver and length of the term.
How Long Does the U.S. Waiver Application Process Take?
From the first time you contact Pardon Applications of Canada until you have a valid U.S. Waiver document in your hands, you can expect a timeline of 8-12 months. This includes the legal application process and U.S. government approval timeline. However, timelines cannot be guaranteed and generally, you should start your U.S. Waiver application as soon as possible before reserving any travel plans.
There is no "shortcut" in the U.S. Waiver application process, and any service or advertisement which offers an "expedited" Waiver is not credible. However, Pardon Applications of Canada does offer a Priority status for urgent applications which can improve the timeline for internal steps in Canada. However, no service, company or individual can expedite the United States' review process once the application is submitted.
Apply Now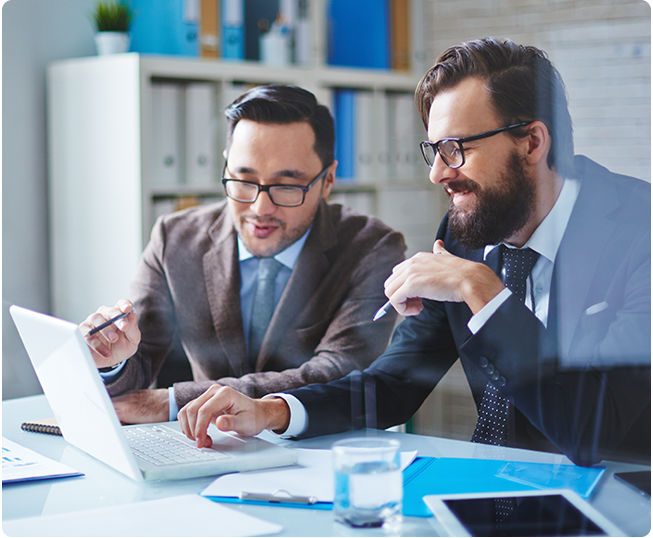 I Only Have a Single DUI on My Record. Do I Need a Waiver?
The United States does allow some exceptions to criminal inadmissibility, for example, a record containing only one non-conviction charge, or a single DUI. However, in practice, the enforcement of the Waiver requirement is handled inconsistently by the United States. Some travelers may be let through, whereas others are denied. With any criminal arrest history at all, regardless of how minor or old the record, you are ultimately placing your admissibility in the hands of the Border/Customs Officer without a valid Waiver.
I Don't Have a Criminal Record but I Overstayed or was Deported. Do I Need a Waiver?
Yes. Although criminal inadmissibility is the most common reason to apply for a Waiver, there are others. If you overstayed your visitation rights or were otherwise removed from the United States, you will likely require a Waiver. The good news is that Waiver applications without a criminal record can be completed faster. Contact Pardon Applications of Canada at 866-383-9744 for more details.
I Crossed the Border Without Issue Even Though I Have a Record. Why?
You were fortunate. Although you crossed the U.S. border previously when Customs & Border Protection Officers did not perform a search of your history, the very next time you attempt to cross could be another matter. Border Officers can do a more thorough check and scan of your passport. When they find your criminal record, you could be barred from entry, arrested on the spot, detained at the border and/or face confiscation of personal property in your possession. Further, if CBP Officers determine that you were fully aware of your inadmissibility and still attempted to cross the border, your denial could be treated more seriously. Never assume that because you entered the U.S. once, you are free to do so in perpetuity.
I'd Like to Learn More About Waivers
Great! Here's some education links below:
Real Reviews of
Pardon Applications of Canada
Below is just a few real applicant reviews of Pardon Applications of Canada via BBB (Ottawa). Check it out for yourself and get PAC working for you today.
"Amazing work and they kept the process easy. They spent their time informing me along the way! Highly recommend it!"

Sukhdeep D

(Verified by BBB)
"Great staff. Was fast to get back to us with this process. Great job."

Kevin R

(Verified by BBB)
"I had a very good service. Anytime I had a question, I always had a prompt answer either by phone or by email."

Martin D

(Verified by BBB)